As Pep Guardiola tried to stay as far away from the footballing world as possible, it never really left his side, with those he left behind continuing to harbour hope that that the Spaniard would make a swift return to the beautiful game.
Chelsea and Manchester City both seemed to be the front runners in the race for the successful tactician, who won 14 trophies in four years at Barcelona and a host of individual awards, putting both Roberto Mancini and the ever-chaging Blues manager on shaky ground.
Guardiola's autobiographer Guillem Balague claimed that City never made an offer, with the Spanish journalist saying today in a column in the Telegraph: "The pressure of fans, the majority of whom adore Roberto Mancini, and the clear message from the top (judgment day is at the end of the season) had stopped them."
If that is in fact true, Chelsea were the only English club that offered Guardiola a move to the league which he described only this week as a league where he would be honoured to make the move.
So what was it that made him say no to the west London club? It couldn't have been the money, or a suspicion that the investment promises from Abramovich were empty. What Guardiola said no to was something that Abramovich couldn't buy; stability, history and commitment so see a long term plan through.
The 41 year old signed a three year deal with Bayern Munich; the only manager in Abramovich's time in charge of Chelsea to last that long was none other than Guardiola's long-time sparring partner Jose Mourinho.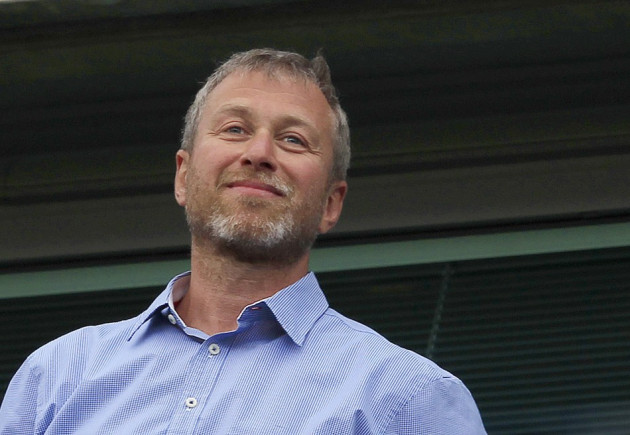 And in Mourinho's case, who lasted just over three years, he was sacked after winning two Premier League titles, the FA Cup and two League Cups. The players have since told of how emotional his farewell was, and he is still in touch with a host of them, though his relationship with Abramovich would likely be particularly strained with both harbouring big egos and stubborn perspectives.
For Guardiola, the chance to make a move to a club like Bayern seemed too good to be true compared to Chelsea. The majority fan-owned club can offer a stable set up, filled with former players behind the scenes, and a president who would never enforce the purchase of a player and then insist he be played.
The counter argument to Abramovich's erratic decisions being poisonous to the Blues has always been the trophies he has won; and three titles, a Champions League victory, four FA Cups and two League Cups are certainly an argument within themselves. But the continual changing of managers would suggest that the elusive Russian billionaire hasn't been satisfied with his achievements thus far - he wants a dynasty of success like Barcelona harboured with Guardiola, that fills the footballing world with complete and utter jealousy and awe.
While Abramovich has been able to buy the very best talent, the lesson he seems to have missed in his time owning Chelsea is that a club like Barcelona didn't achieve their success by just spending big - they achieved it through constancy and trust in a manager who delivered after working within the club and taking his time get to know the players.
That wasn't on offer at Chelsea, and that is simply why Guardiola took love for the game over money and started packing his bags for Munich. And neutral football fans everywhere have breathed a collective sigh of relief in the knowledge that the game's romantic qualities are still present, even if it is just a little bit.