Andre Shurrle's agent insists that a deal for the winger to move to Chelsea is still close, despite Kevin de Bruyne unlikely to take part in a swap deal.
De Bruyne was believed to be ready to make a permanent move from Chelsea to Bayer Leverkusen in exchange for Shurrle, with the Blues also offering the German club €20 million for their star.
De Bruyne has shown his potential while playing on loan at Werder Bremen, and as a result has also garnered attention from Borussia Dortmund who are now on the lookout for a replacement for Mario Goetze who will join Bayern Munich in the summer for £31.5m.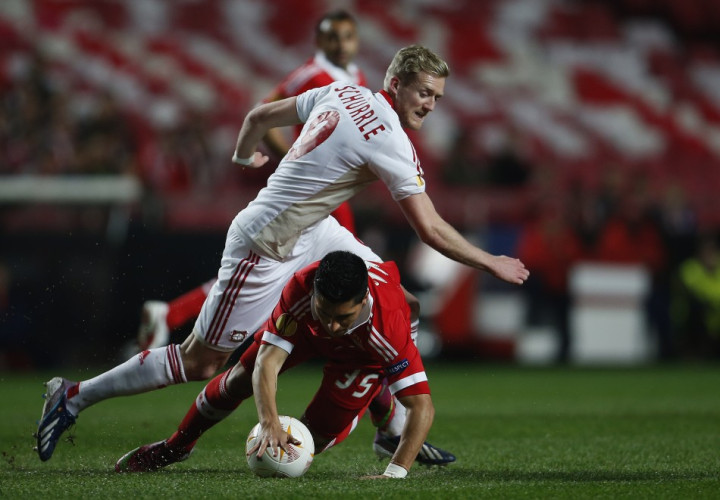 With the deal now for Shurrle and De Bruyne to swap clubs looking to have fallen apart, as Dortmund pursue the Belgium international, Shurrle's agent Ingo Reel insists that he will still likely be a Chelsea player by next season.
"Andre wants to join Chelsea in the summer," he told Bild. "It is his great desire to take the next step in his career in England."
He continued: "I am sure that Bayer will do anything to help him make this step this year.
"I hope of course that goes beyond the stage [of talks] as quickly as possible now. Because this stage can not go on forever."
Shurrle's agent also insisted that he is unhappy with his player's situation being affected by De Bruyne's movements with Chelsea.
"Put it this way: Three weeks ago, the market situation was different," he explained. "Dortmund is suddenly become so active in terms of Kevin De Bruyne. Basically I am against the idea that the career of André is affected the personal decisions of another player."
While de Bruyne looks likely to become a Dortmund player, Chelsea will need to re-negotiate a deal for Shurrle if they hope to bring the German international on board in the summer.