Chelsea have had their agreement to take Andre Schurrle to Stamford Bridge scuppered, according to reports in Germany, with Kevin de Bruyne breaking the possibility of a swap deal to join Borussia Dortmund.
Bild reports that Shurrle was set to make a move to England from Bayer Leverkusen, with an agreement close to being completed for the winger in Chelsea's first summer deal, despite the club not having appointed a new manager yet.
The Blues were happy to hand over €20 million for Shurrle's services, they were also prepared to give the club Kevin de Bruyne, who signed for Chelsea at the start of 2012 but has yet to play with the club after two loan spells.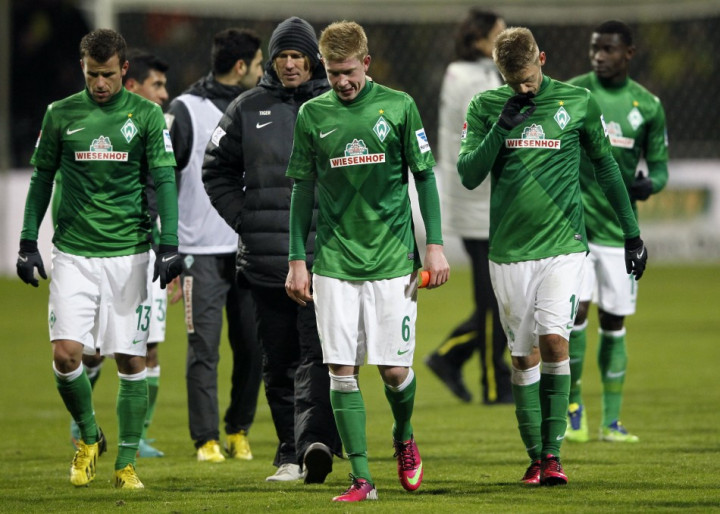 De Bruyne has starred for Werder Bremen this season, and the Belgium international has alerted the Bundesliga to his talents as a result. At just 20 years of age, he is showing potential to be a top-class playmaker, and this has also caught the eye of Dortmund manager Jurgen Klopp.
While Bayer look set to finish third in the Bundesliga table this season, Dortmund are currently in the Champions League final, and though they will lose top player Mario Gotze and possibly Robert Lewandowski in the summer, the club will have a large transfer kitty to spend on bringing in apt replacements.
And the German press insist that De Bruyne has already come to an agreement with the German giants, leaving Bayer to tell Chelsea that they won't sell Shurrle until they can find a replacement.
General manager Wolfgang Holzhauser has always insisted that Suhrrle would only be sold if a replacement could be sought for the 22 year old.
"Andre Schurrle has probably signed a pre-contract deal with Chelsea," he said at the start of the month. "We have received a concrete offer for a fee, which we are considering.
"The price alone is not decisive. We must also have alternatives, which we don't have yet."
Chelsea now face a wait while Bayer find someone to replace Shurrle before they can have their man.