Ray Wilkins, a former Chelsea captain and assistant manager, has claimed Spanish striker Fernando Torres is close to leaving Stamford Bridge.
The 56-year-old ex-England international claims one of either Colombian forward Radamel Falcao or Uruguay international Edinson Cavani will replace the former Liverpool star in west London this summer.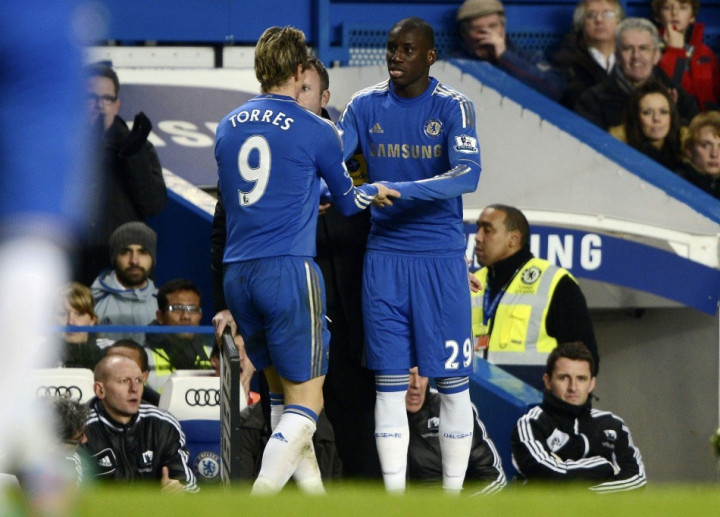 Torres joined the Blues for a record £50m in January, 2011. Unfortunately for the 28-year-old World Cup and European Championship winner, the move has been a near-disaster. The striker has failed to live up to his enormous valuation, scoring only 25 times in 127 appearances for the west London club.
"I would love to say [Torres] has still got a future at the club because he once was a dynamic centre forward, but unfortunately that hasn't been the case at Chelsea so I'm a little bit disappointed for him," Wilkins explained, adding that the signing of Newcastle United's Senegal striker, Demba Ba, is a stop-gap arrangement until a big-name signing can be completed in the summer.
Wilkins also hinted Torres could be used as bait to persuade either Atletico Madrid or Napoli to release Falcao or Cavani, respectively. The former midfielder, who also played for AC Milan and Paris St Germain (PSG) during his playing days, said Falcao and Cavani were the kind of players sorely needed at Stamford Bridge; the kind of player Torres should have been.
"The likes of Falcao and Cavani are very, very expensive, but those two centre forwards are probably the ones that can take Chelsea to the next step once again. Chelsea would be getting an absolutely splendid centre-forward," Wilkins told Goal.com.
Unfortunately for Chelsea fans, signing either Falcao or Cavani is likely to be a difficult proposition. The 26-year-old Falcao has hinted he may join Ligue 1 leaders PSG and Chelsea will face competition for Cavani from Premier League champions Manchester City.
Meanwhile, interim manager Rafael Benitez must prepare Chelsea for a high-profile Premier League fixture on Sunday, when they host London rivals Arsenal at the Bridge. The Blues are third in the league with 42 points from 22 games and trail second-placed City by six points.