Wenger: It Makes no Difference if Rooney Joins Chelsea
Arsene Wenger believes Wayne Rooney's potential transfer from Manchester United to Chelsea will not affect his season. The Arsenal manager believes that while it may weaken the Premier League champions slightly, it will strengthen the Blues and leave the Gunners unchanged.
"With Rooney, [Chelsea] will be even more dangerous for sure. I rate Rooney highly and unfortunately we fight with Manchester United and Chelsea. So, on one front, if he goes then Manchester United will be weaker, that's quite good for us. But if he changes to Chelsea then they will be stronger - which is not good for us," Wenger told Al Jazeera Sport.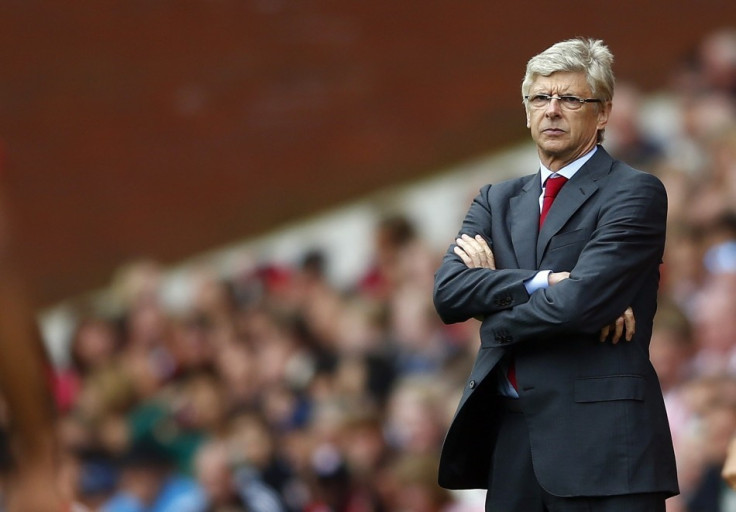 Chelsea boss Jose Mourinho has admitted he will focus exclusively on Rooney this summer but David Moyes has rebuffed all attempts so far, including the most recent - a £30m bid - according to ESPN.
There was speculation linking Rooney and Arsenal earlier this summer but the north London side have since focused almost exclusively on Liverpool striker Luis Suarez. The ongoing tussle between Brendan Rodgers and Wenger is one of the biggest transfer stories this window, culminating in a cheeky bid of £1 over £40m, to trigger a clause in the player's contract.
The Reds have repeatedly stated he will not be sold. However, an increasingly frustrated Suarez is ready to file a formal transfer request and force his way out of Anfield. Rodgers has responded by accusing him of disloyalty.
Given the focus on Suarez, any talk of Rooney moving to the Emirates has been put on hold. However, the Gunners' interest could revive if Suarez ultimately fails to arrive, particularly since the England international has admitted he will consider north London if he fails to secure a move to the city's western half.
In either case, the 26-year-old Suarez is determined to leave Anfield and has issued a statement declaring an ambition to play in the Champions League. At present though, Wenger says he is waiting before making another offer, possibly in the hope the Reds will have their hands forced by Suarez's latest remarks.
"At the moment the situation is on standby. I heard [Suarez is considering legal action to force a move] but this is sometimes linked with things you don't know as a potential buyer," Wenger explained.
© Copyright IBTimes 2023. All rights reserved.