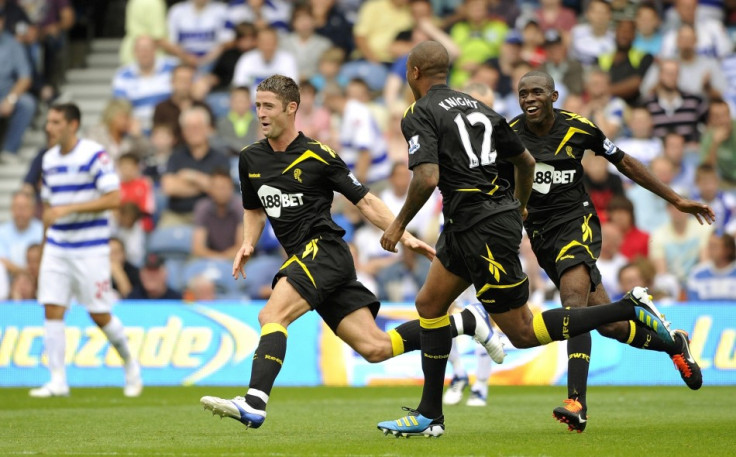 Gary Cahill is set to be the subject of a bidding war in January, according to multiple news sources, with Tottenham and Chelsea both interested in the defender to bolster their squad in the hopes of pushing for a Champions League spot.
Cahill has starred for Bolton since signing with the club in 2008, and the 25 year old has refused to sign a new deal with the club in the hopes of making a move to a side that can offer Champions League football.
Wanderers manager Owen Coyle recently appeared to be accepting of the fact that Cahill will leave, but whether it will be in January or June remains to be seen.
Arsenal were long thought to be ready to do a deal for the England international, but talks fell through at the last minute, and Arsene Wenger later accused Bolton of being greedy over the price tag.
Cahill's release clause is believed to be around £17 million. Even though he can go for free next summer, Bolton have been holding out in the hopes of either getting top dollar for their prized possession, or him assisting them in staying in the Premier League this season, which would be worth a lot more than his exit clause.
Now though, Chelsea are seen as favourites to land Cahill, though Tottenham have also made their interest in the star clear.
Both Chelsea and Tottenham are fighting hard for Champions League spots this season, with Liverpool and surprise success Newcastle also contenders for top four finishes.
But after Alex was granted a transfer request from Stamford Bridge last week, Chelsea appear to be more desperate to land Cahill, with the club offering higher wages than Spurs, and the ability to possibly participate in the Champions League immediately.
Some sources are claiming that Alex's departure means a deal with Cahill has already been discussed with Andre Villas-Boas and agreed to, and with the window ready to open in just over three weeks, a transfer tussle could take place between some of the Premier League's best sides to lock the stopper down.