Belgian international Romelu Lukaku has set his eyes on returning to Chelsea at the end of the season, after finishing his loan spell with West Bromwich Albion. The 19-year-old striker has been in impressive form for the Baggies, scoring 12 goals and registering two assists from 25 league appearances.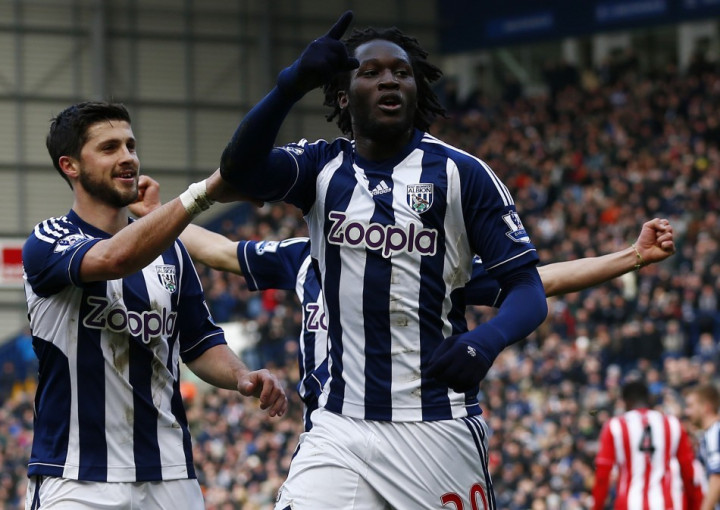 Lukaku has revealed he now has regular contact with the European champions. The striker remains confident and believes he is ready to feature for the Blues from next season.
"Every ten days I have a meeting with Chelsea. I am only 19 so I can improve loads. They will see maybe I need one more year, or maybe I don't," the Daily Star quoted Lukaku as saying.
Meanwhile, West Brom manager Steve Clarke has expressed his desire to keep the Belgian at the Hawthorns for another season.
"If Chelsea want to leave him out for another season somewhere, I think we would have a strong chance of getting him back here, but it is a discussion for the summer. Chelsea are his parent club, he is their player and they will decide what they want to do first and foremost. Then, after that, hopefully we will get a chance to put ourselves in the hat," Clarke explained.
Chelsea have Fernando Torres and Demba Ba as their first choice strikers. The Blues are also interested in signing Pierre-Emerick Aubameyang, while the Express reports they are preparing to land long-time target Radamel Falcao at the end of the season.
Cech Unaware of Benitez Criticism
Rafael Benitez has been under criticism from Chelsea fans since taking over at Stamford Brdige in November. The Spaniard was again subjected to boos and jeers during the 1- 0 win over West Brom at Stamford Bridge at the weekend. Petr Cech claims he did not notice any abuse from the home fans as he was focused on the game.
"I'm so focused on the game that I hardly understand what the people sing or shout or what they do. The main point is the people were here, the stadium was full, they were behind us, they supported the team and we won the game," Cech told the club Web site.