Yossi Benayoun says he's ready to shine in his second spell at Chelsea, with the playmaker returning to Stamford Bridge after a season-long loan-spell at Arsenal.
Benayoun had a mixed season with the Gunners, starting off slowly but finishing on a strong note, and assisting the side in going from a particularly poor start to stealing third spot in the table from bitter rivals Tottenham.
And with the Chelsea side coming together to get ready for their pre-season tour of the USA, Benayoun is aiming to impress Roberto Di Matteo as much as possible to show he is worthy of an inclusion in the starting line-up.
"Now I am back at Chelsea for pre-season, the hard part of football, and I'm trying to do my best in front of Robbie, so we will just have to see what happens in the future," Benayoun told the Chelsea website.
"A lot has happened since I was last here. Unfortunately it didn't work out with Andre Villas-Boas, results weren't good enough but Robbie took the team, and we won the FA Cup and Champions League. I kept in touch and it was just great to see the club winning these trophies.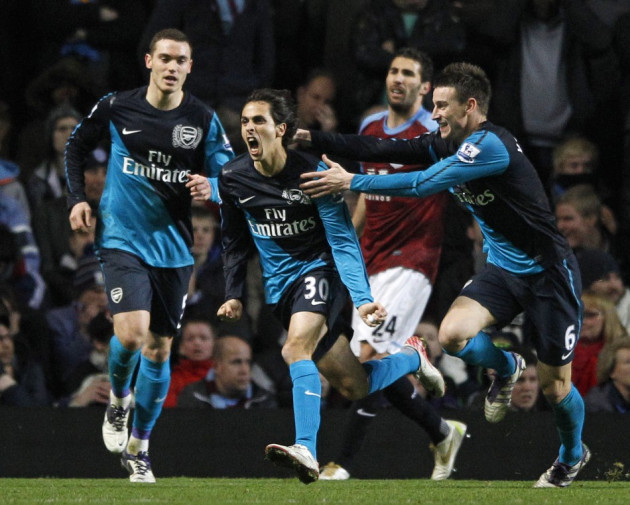 "I was at home for the Champions League Final, as the next day I was joining up with the national team. It was amazing to watch and enjoy. When you thought Bayern would win it, suddenly Didier Drogba was there like always to score an important goal and of course I was so happy for the club, the players and the owner. Hopefully this season the club will win a few trophies again."
One big aim that Chelsea will no doubt hold this season is to get back into the top four, so that their Champions League inclusion for the next season doesn't come down to such a nerve-racking final again.
And Benayoun believes that he can assist the Blues in doing that, particularly after his experiences with getting Arsenal back on track for Champions League qualification.
"First of all the most important thing was that I enjoyed my time with Arsenal, and football-wise, I can separate the season into two parts," he explained.
"When you play more you enjoy it more and in the last few months of the season I played more and in important games, and I scored a few important goals so I finished on a high, and we had a strong finish. It was a good feeling, I was happy at the end of my time there, and the fans were very supportive of me."