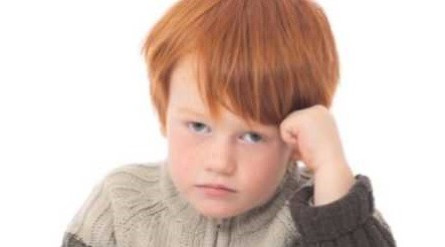 Police are thought to be investigating an incident in which several red-headed children were attacked in school during an unofficial 'Kick a Ginger Kid' day.
At least six children from Wingfield Academy in Rotherham, Yorkshire were left with bruises after being attacked by fellow pupils on the same day.
The attacks are thought to be inspired by a South Park episode in which the characters organise a similar event. The episode has been blamed for similar attacks on ginger people around the world over the years.
Parents of the children posted pictures of their injuries on a Facebook page dedicated to raising the alarm about the day.
One mother told the Daily Telegraph she had to take her child out of the school until the teachers could reassure her that here would not be any further attacks.
The woman, who did not wish to be named, said: "My son rang me and said kids were kicking him, saying it was National Kick a Ginger Kid Day. He was scared so I went to get him out of school.
"My son's leg is swollen and there are bruises coming through," she said.
"It is both boys and girls who have been carrying out this bullying and I want action from the school to make sure it does not happen again."
A father whose 13-year-old daughter was also attacked described the behaviour by the schoolchildren as "disgusting".
He added: "It's very upsetting for my daughter. If I went into school and kicked a kid then I would be arrested.
"She should be able to go to school without having to worry about being kicked in the corridor."
Dozens of websites and Facebook pages claim National Kick a Ginger Kid day to be on 20 November, leading to fears more attacks may come.
A spokesperson for the school said the pupils involved in the attacks have been "strongly reprimanded".
He added: "These deplorable acts, done in the name of singling out innocent people, have no place in our school and as soon as it was brought to my attention that such acts had taken place in our school, we acted swiftly to deliver a strong message.
"The pupils involved in carrying out these acts of violence have been strongly reprimanded and a school-wide warning has gone out that any future acts of violence, carried out in the name of discrimination, or any other reason, will be met with similar strong and decisive action."