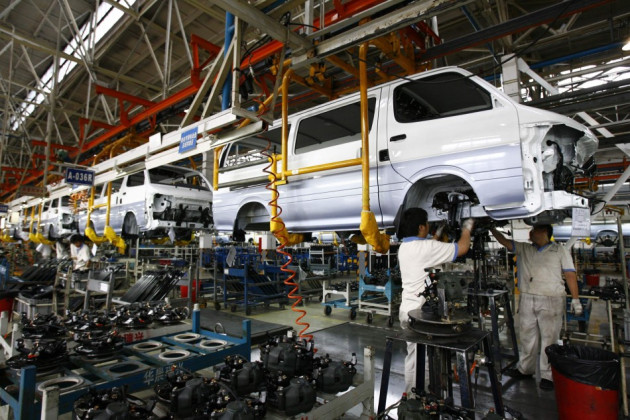 Chinese export rates beat expectations by jumping to a three-month high in September on improving overseas demands, relieving the slowdown fears in the world's second largest economy.
According to data from the General Administration of Customs, shipments increased 9.9 percent year-on-year in the month, a major boost from an increase of 2.7 percent in August.
The rate is almost twice the number that was predicted by economists in a Dow Jones Newswires survey.
Imports increased 2.4 percent in September as well better than the expected 2 percent, after a 2.6 percent fall in the previous month.
The trade surplus increased to $27.67 bn (£17.2 bn) from $26.7 billion (£16.6 bn) in August.
The overall increase was supported by a boost in shipments to the nearby economies of the Association of Southeast Asian Nations (ASEAN), up 25.5 percent from the previous year.
Exports to the European Union, which is the biggest market for Chinese shipments, were down 10.7 percent from the same period in the previous year while those to the US improved moderately, rising 5.5 percent.
"The export data is much stronger than expected, signalling that overseas markets have recovered," Xiao Bo, economist at Huarong Securities in Beijing, told Reuters.
He said that data showed that China's economy may be recovering from the slowdown and is likely to raise hopes of an increase in employment in the country, ahead of the administrative handover.
"With the recovery in the export growth, we think Beijing will not cut RRR or interest rates further in the coming months as policymakers tend to keep policy stable when China heads towards a once-a-decade leadership change," Xiao said.
The country had reduced its reserve ratio for commercial banks by 150 points in November, in a bid to ease the tight financial situation followed by an interest rates cut in June and July.
However, the road to recovery will remain tough for the Communist nation until the eurozone countries emerge out of the debt crisis.