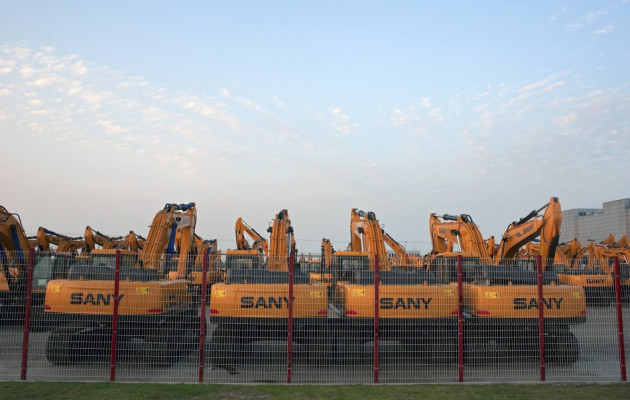 China's manufacturing growth has slowed down in April, adding to worries that the country's economic growth will be at a slower pace for the second consecutive quarter.
The final April reading of a Purchasing Managers' Index (PMI) released by HSBC Holdings and Markit Economics was at 50.4, down from the preliminary reading of 50.5 and the March reading of 51.6. A reading above 50 indicates expansion in the manufacturing sector.
The decline follows a fall in an official manufacturing index and lower growth in first-quarter industrial output. The National Bureau of Statistics and China Federation of Logistics and Purchasing earlier reported a PMI reading of 50.6 for April, down from a March reading of 50.9.
The data confirmed a sharp slowdown in manufacturing growth mainly due to weak demand for exports and property-market overheating, which are expected to cool China's economic growth for a second straight quarter.
China's economy expanded 7.7% in the first quarter, less than analysts' forecasts and below the 7.9% pace in the last quarter of 2012.
"The slower growth of manufacturing activities in April confirmed a fragile growth recovery of the Chinese economy as external demand deteriorated and renewed destocking pressures built up," Qu Hongbin, chief China economist with HSBC, said in a statement.
"The looming deflationary pressures also suggest softer overall demand conditions. All this is likely to weigh on the labour market, which is likely to invite more policy responses in the coming months."
HSBC noted that production at manufacturing plants in China increased for the sixth month in a row, but growth slowed to a marginal pace. New orders growth eased to a five-month low, while new export orders declined for the first time since last December primarily on softer demand from key American, Asian and European export markets.