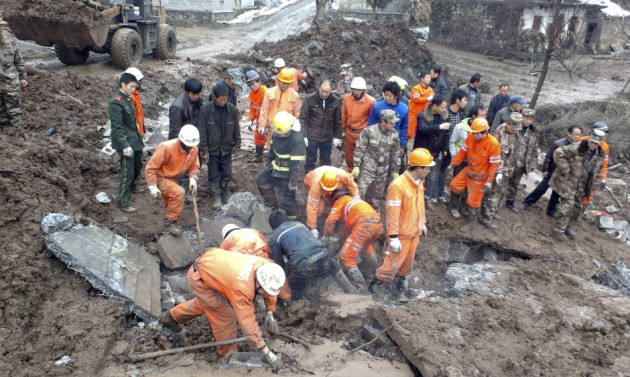 A landslide in China's southern Yunnan province killed at least 18 people and buried dozens.
The homes of 16 families were swamped by mud in Gaopo Village, Zhenxiong County, at about 8.20 in the morning, Xinhua news agency reported.
Rescuers rushed to the site and managed to save two people who were taken to a nearby hospital. Authorities haven't disclosed their conditions.
An entire family of seven was among the 18 bodies pulled from the pile of heart and rubble, according to the Yunnan Daily.
Another 40 people are believed to be still under the debris. Cranes are still digging the site searching for the victims.
Yunnan is not new to such incidents, as heavy rains and heartquakes periodically hit its mountainous regions.
In October a landslide buried a school killing 18 children and a villager in the nearby Yiliang County.