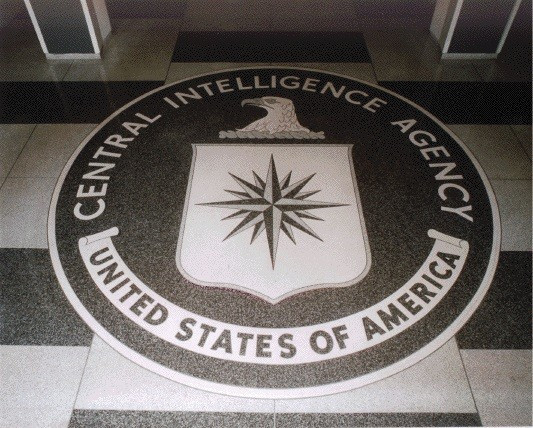 An American security guard has pleaded guilty to trying to sell secret information to Chinese agents in an apparent espionage attempt, according to the US Department of Justice.
Bryan Underwood, 32, was working as a guard with top secret clearance at the construction site of a new US consulate compound in Guangzhou, southern China, when he attempted to make up to $5m selling information to Chinese security agency MSS.
To compensate for a substantial amount of money he had lost on the stock market, Underwood wrote a letter to MSS to sell his services.
"I know I have information and skills that would be beneficial to your office's goals. And I know your office can assist me in my financial endeavours," the letter read.
According to prosecutors, Underwood was planning to sell classified photographs, maps and access information.
"Bryan Underwood was charged with protecting a new US consulate compound against foreign espionage, but facing financial hardship, he attempted to betray his country for personal gain," said assistant attorney general Lisa Monaco.
"He was determined to make millions by selling secret photos of restricted areas inside a US consulate in China. His greed drove him to exploit his access to America's secrets to line his own pockets," said US attorney Ronald Machen.
Plan of deceit
Waiting for a signal which, according to US authorities never arrived, Underwood began collecting classified material in spring 2011.
He secreted a camera in the consulate and took several photographs of restricted areas of the building. He also drew a map of surveillance cameras, listed all security upgrades to the consulate and laid out a plan for Chinese intelligence services to enter the building undetected to install listening devices.
If caught contacting Chinese secret services, Underwood's plan was to claim he was assisting US law enforcement.
But contacting Chinese secret agents proved difficult. Underwood went to the MSS offices in Guangzhou to deliver his letter but was turned away by a security guard who refused to take the message.
The guard then left the letter open and on display in his apartment as he believed Chinese secret agents routinely searched Americans' houses. However, the letter was never claimed by Chinese agents.
Eventually US authorities disovered his espionage attempts and arrested him - twice.
Underwood vanished before appearing at a scheduled hearing in court in the District of Columbia, before being relocated and rearrested by the FBI in a Los Angeles hotel three days later.
Underwood pleaded guilty to attempting to communicate national defence information to a foreign government.
He faces a maximum potential sentence of life in prison.
Spy cases

Earlier in 2012 a Chinese security ministry official was reportedly arrested by his country's authorities on suspicion of spying for the US and passing on state secrets.
In another incident tensions arose when Chinese Sukhoi-27 jets were intercepted by two F-16 fighters after breaching Taiwanese airspace.
The Sukhoi-27s were allegedly in pursuit of an American U-2 reconnaissance plane.