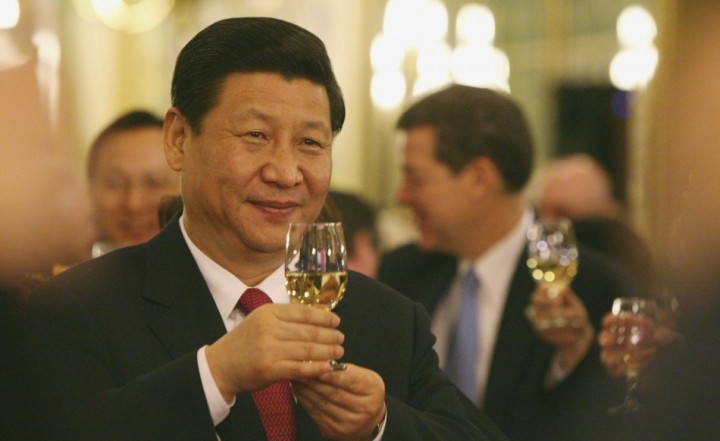 China's leader-in-waiting Xi Jinping could finally end his mysterious absence from the public scene, according to sources.
Reuters reported that Xi is to make a public appearance over the weekend after recovering from what was said to be a bad back that has had him laid up for two weeks.
Xi vanished from the public eye suddenly, missing scheduled meetings with foreign leaders including US Secretary of State Hillary Clinton and the premiers of Singapore and Denmark.
Chinese authorities did not offer any official explanation - triggering speculation on the real reason for his absence just weeks before he was due to be appointed China's next president.
He was rumoured to have suffered from a heart attack, a stroke, to have undergone emergency cancer surgery - or even escaping a murder attempt.
Three separate sources said he had suffered from a bad back that did not allow him out of bed and had to undergo intensive physiotherapy sessions to be up and running again.
"He is fine now. He went for physiotherapy for three days. He should make a public appearance soon," one source said.
Xi was said to have injured his back swimming after his last public appearance on 1 September
"It wasn't serious but very painful and he was ordered to have bed rest," another source said.
Xi is expected to replace President Hu Jintao in October, when China's once-a-decade change of leadership is formalised at the 18th Communist Party Congress.
The exact date of the congress has not been released.
According to some rumours the hotels that should host the Congress' delegates were told to be prepared for a possible delay following Xi's mysterious ailment.
Bo Xilai case: police chief goes on trial
In other deverlopments, Chinese court officials said that Wang Lijun, the former police chief at the centre of the Bo Xilai scandal, will be tried in Chengdu on 18 September.
Wang, who was once seen as one of Bo's closest aides, is charged with defection, abuse of power and accepting bribes.
The policeman triggered China's biggest political scandal after he fled to the US consulate in Chengdu and said that British businessman Neil Heywood had been murdered by Bo's wife Gu Kailai.
Wang, who was demoted, asked for asylum at the US diplomatic mission but was convinced to leave the premises the next day when he was arrested by Chinese police.
Gu was given a suspended death sentence for the murder of Heywood and Bo has been suspended from the party's 25-member Politburo.
Up to then, Bo had been widely tipped for a senior role in the future government.
The scandal damaged the Communist party image and authorities were hoping to draw a line under the affair before the delicate power transition at the top of government.
"[Wang's trial] is probably part of the efforts to put the matter behind before the party congress," Steve Tsang, director of the China Policy Institute at Nottingham University, told IBTimes UK.
"But putting Wang on trial is not the same as resolving the Bo case, which is at the moment restricted to a party disciplinary matter. I doubt that an agreement can be reached on how to deal with Bo before the congress."
"Various power blocs and interests within the top leadership will need to be carefully balanced in order to reach an agreement on such a sensitive matter."