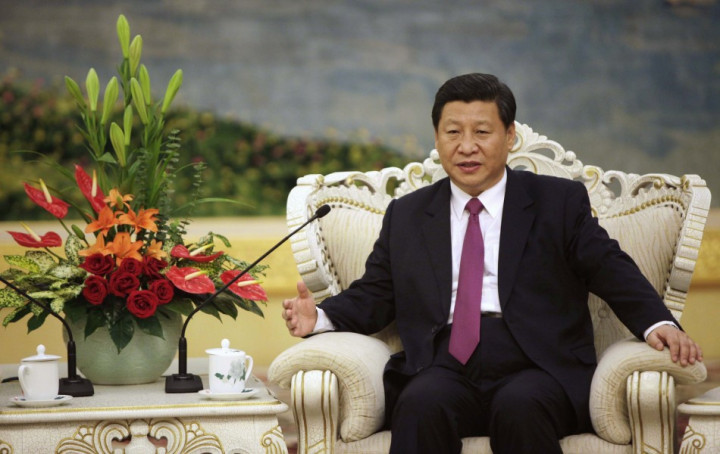 Vice-president Xi Jinping's continued absence from public events has set off rumours about the whereabouts of China's leader-in-waiting.
Xi has skipped several scheduled meetings with foreign leaders and dignitaries over the past week that include meetings with US Secretary of State Hillary Clinton and the premiers of Singapore and Denmark.
China has so far not come out with any official explanation for his absence. Traditionally, the Communist nation maintains a lot of secrecy over the health of its senior leaders.
Xi, 59, is believed to be suffering from some undisclosed ailments, Reuters reported, quoting sources close to the leadership in China.
"Xi injured his back when he went for his daily swim," a source told Reuters without giving further details about the illness.
"He's unwell, but it's not a big problem," said another source.
Xi's unexplained absence from public meetings has sparked rumours on social networking sites that range from car accident to heart attack to political power struggle.
"I have already answered reporters' questions on this many times. I have nothing new to add," foreign ministry spokesman Hong Lei told reporters.
Xi was internally designated as the party heir to Hu Jintao five years ago and was expected to assume top posts such as the leader of the Communist Party, head of the state and chairman of the military.
He was expected to take over the positions at the party congress expected to take place in October, the dates for which are yet to be decided.
Xi's absence has come at a time when the Chinese leadership is already reeling under the pressures of a slowing economy and political scandals involving its leaders such as Bo Xilai. Bo was dismissed from party positions after his wife Gu Kailai's involvement in the murder of a British businessman came to light.
On the economic front, China's second quarter growth recorded a three-year low at 7.6 percent with bleak export-import data for August.
In August, exports grew 2.7 percent year-on-year, less than the 3 percent forecast by a Reuters poll and imports fell 2.6 percent against expectations of a 3.5 increase.