China's defence minister also goes 'missing' after foreign minister's recent disappearance
China's defence minister, Li Shangfu, has also not been spotted publicly in the last two weeks.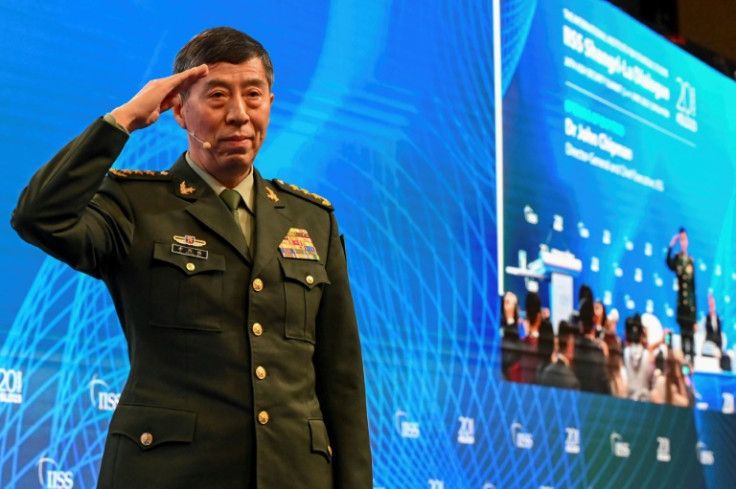 Months after China's foreign minister disappeared from the public eye for a brief period, the country's defence minister, Li Shangfu, has also not spotted publicly in the last two weeks.
The minister was last seen in public on August 29 at the third China-Africa Peace and Security Forum in Beijing. His prolonged absence at various defence events since then has sparked speculations about his whereabouts.
His absence has not gone unnoticed in diplomatic circles. Rahm Emanuel, the US envoy to Japan, said that "President Xi's cabinet lineup is now resembling Agatha Christie's novel 'And Then There Were None'".
"First, foreign minister Qin Gang goes missing, then the rocket force commanders go missing, and now defence minister Li Shangfu hasn't been seen in public for two weeks".
The development comes against the backdrop of president Xi Jinping replacing a number of top government officials, including two of his rocket force generals.
The big picture:
Prominent people in China seem to have a history of disappearing from public life for long stretches of time.
In July, Foreign Minister Qin Gang was not seen publicly for more than three weeks. He did not attend even a single important diplomatic event since reports of his extramarital affair with a TV presenter hit the headlines.
Social media had been abuzz with reports of the minister's alleged affair for quite some time. There had been several speculations before he disappeared from the public eye. He was later removed from his position, and Xi appointed Wang Yi as the new foreign minister.
The abrupt disappearance of high-profile people is not uncommon in China. In fact, Chinese President Xi Jinping himself vanished from public view for a brief period before he was appointed China's top leader in 2012.
Chinese e-commerce giant Alibaba's founder, Jack Ma, also went through something similar after he publicly criticised Chinese regulators for reining in a push into online lending, wealth management, and insurance products by the firm's online payments arm, Ant Group.
A planned record-shattering $35 billion Hong Kong-Shanghai IPO by Ant Group, which would have added to Ma's already massive wealth, was also abruptly shelved. Ma subsequently disappeared from public view for weeks, and Ant Group was ordered by regulators to return to its roots as an online payment services provider.
The government crackdown weighed on Alibaba shares as well as those of other major Chinese tech players, with fears swirling that they might also face further fines and restrictions.
Similarly, Chinese tennis star Peng Shuai went missing from the public eye in 2021 after making sexual assault allegations against former Vice Premier Zhang Gaoli.
The two-time women's doubles Grand Slam winner made the allegations in a now-deleted post on Weibo, a Chinese social media platform. Shuai alleged that the former Vice Premier invited her to play tennis in Beijing about three years ago, after which he proceeded to sexually assault her while his wife stood watch.
The Women's Tennis Association (WTA) chairman, Steve Simon, condemned the alleged incident and called for full transparency in the inquiries over the alleged sexual assault. Simon also made it clear that the women's tennis body is ready to cut ties with China, even though it will be a significant loss of business.
Initially, news of her whereabouts was only delivered via a video call to International Olympic Committee (IOC) president Thomas Bach.
The pressure from the rest of the world with regard to the whereabouts of Shuai saw Chinese media release footage of the Olympian at a tennis tournament in Beijing. They also showed footage of the tennis player at a restaurant to suggest that she was safe and well.
She later issued a statement saying that the allegations were a "misunderstanding". No one knows what made her choose to go back on her initial statement. It now remains to be seen if Minister Gang will also reappear in public again, like Jack Ma and Peng Shuai.
© Copyright IBTimes 2023. All rights reserved.