Chris Brown and Nia Guzman may have agreed to co-parent their daughter Royalty, but that doesn't mean they have to get along. They Loyal hit maker has slammed his former lover's parenting skills after she dressed their toddler in a black tutu and leg warmers for a dance class.
The pair's fraught relationship reached a new level of toxicity after Guzman shared a snap of the little girl in what he considered to be a suggestive pose. Taking to the comment section of the now deleted picture he wrote: "It's crazy to me that a parent would be OK dressing our daughter like she 16. I ain't cool with that. She is 2!!!"
In her defence, Guzman insisted that those who believe the image is risqué should take their minds out of the gutter: "If anybody thinks something is wrong with a baby... mad at the world in dance class... in her TUTU... U need to go pray! #Namaste."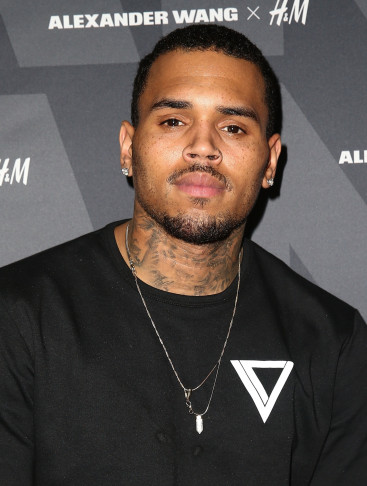 But the 27-year-old protective father, who credited his daughter for helping him turn his life around – even naming his latest album after her – refused to back down and continued: "Dance class is fine even with the leotard... the pics just looks risky in my opinion, this isn't a debate. She is 2. I ain't talking about it on social media any longer. I said my opinion."
This is not the first time Brown and Guzman have locked horns. In February, the Back To Sleep crooner blasted her on social media after she accused him of bringing on Royalty's asthma. Taking to Instagram he insisted he would never put his little girl's health at risk. "Absolutely untrue. I quit cigarettes on New Years. NO ONE smokes around my daughter. This is obviously a play to get some sort of increased income.
"I take care of my daughter and I would never ever put her in a position that will harm her. I'm so sick and tired of negative people trying to use me and slander me.
Rihanna's former boyfriend was awarded joint custody of his daughter back in September, with the Zero hitmaker and Guzman agreeing to unsupervised visits and $2,500 in monthly child support payments in addition to the $15,000 he owed in back payments.