Sports Illustrated model Chrissy Teigen has posted a naked photograph of herself on Instagram, to celebrate reaching 200,000 followers on Twitter.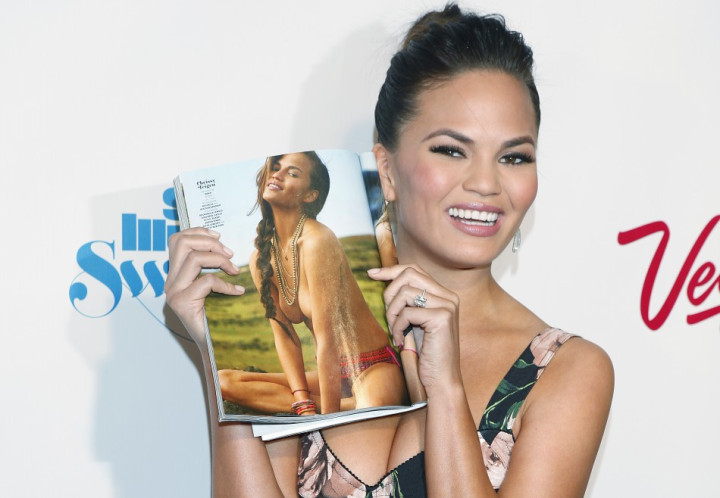 The photo-sharing website has a policy prohibiting nude photographs. Nevertheless, the 27-year-old American model took to the internet with the image of herself getting a spray-on tan, writing: "If this doesn't get suspended I dunno what will #happy2000000."
She initially wrote two million, instead of 200,000, but the mistake was later corrected. In any case, Teigen must have had quite a lot of feedback on her nude photograph, for she later tweeted on the posting.
"S**t. I didn't think it was that bad but I'm on the wine," she wrote
"It's not a nipple it's a shadow it's not a bush it's a shadow oh god I just blew it up on my computer I get what you're saying oh no," the model added.
This is hardly the first time a celebrity has posted nude photographs on social networking sites. Newsroom actress Alison Pill accidentally posted a topless photograph on Twitter; she was wearing only a pair of thick-rimmed and oversized glasses.
Meanwhile, Teigen, who made her debut in Sports Illustrated's 2010 Swimsuit issue, is engaged to nine-time Grammy Award-winning singer-songwriter John Legend. The couple have been an item for several years.
"I was engaged on this carpet last year," she told New York Magazine last month, "We've been together for almost seven years. We were going to get married in Tennessee at a beautiful farm, but we overhauled it. I can't ever make up my mind.
"I have four wedding dresses at this point and no location," Teigen said, "They're not here yet, but they will be, and it's going to be really sad. If you need any, let me know."
"He doesn't care," she said, "The worst part is he won't look at my dresses and tell me if he likes them. He refuses to see them, but I want to know what shape he wants. I might come out in the most ridiculous thing ever, and he's going to be like 'Oy, what have I done?'"