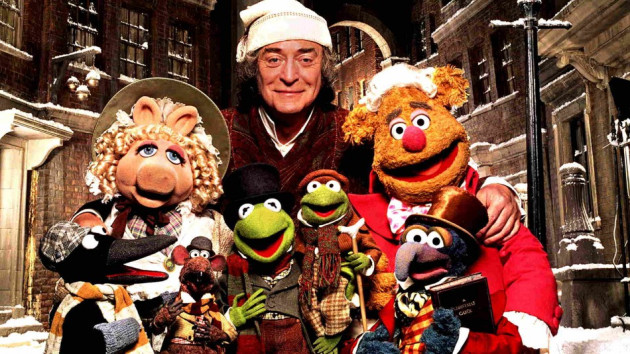 Christmas is fast approaching, and if you're like us, you are probably not too keen on the stress that comes with it.
But while the high-street scramble for presents and culinary conundrum that is Christmas Dinner may seem exhausting, it will all be worth it when the whole family are relaxing in front of the TV watching a festive film.
As we all know, the festive period lends itself to Hollywood blockbusters and sentimental classics that will leave you feeling warmer than a ginger bread man.
These offerings not only capture Christmas; they define it too.
If you want to avoid the frustration of hours of channel-hopping over Christmas, searching in vain for the perfect festive flick, then look no further, because IBTimes UK has put together a list of the best Christmas movies of all time.
Feel free to thank us later...
It's a wonderful life (1946)
Frank Capra's story of life, redemption and love in a small American town is the feel good family classic that no Christmas is complete without.
Scrooge (1951)
A tale of an old bitter miser who is given a chance for redemption when he is visited by three ghosts on Christmas Eve. Six decades later, it is still a classic.
The Snowman (1982)
The short animation, which is about a boy whose snowman comes to life, still manages to melt even the coldest of hearts. The song Walking in the Air from its soundtrack will have grown men trying to sing like prepubescent choirboys.
Trading Places (1983)
A wealthy investor and a street con artist have their lives turned around over the festive season when their positions are reversed as part of a bet by two callous millionaires.
Diehard (1988)
If you are looking forward to an action-packed festive season, then Bruce Willis stopping terrorists ruining Christmas is the ideal alternative to the usual warm and fuzzy films on offer.
Home Alone (1990)
The McCallister family leave for their family Christmas holiday without their son Kevin in tow.
Not to worry - abandoned Kevin, played by Macauley Culkin, has got wrecking the house and burglar bashing down to tee.
The Muppets Christmas Carol (1992)
Kermit and gang revisit the Dickens A Christmas Carol in this festive favourite. While Michael Caine takes on the role of Scrooge, Dickens is Gonzo and Tiny Tim is a frog. If you've never seen it, expect to be in stitches.
Miracle on 34th Street (1994)
A court case to determine whether Cole's department store Santa Kris Kringle (Edmund Gwen) is the real thing? Well in the wonderful world of film, it all works out in the end - and converts a cynical kid into Santa's biggest fan.
Elf ( 2003)
A human raised as one of Santa's elves fights to win over the heart of his bad-tempered real dad James Caan with hilarious results.
Love Actually (2003)
The British comedy-romance features an all-star cast and follows the lives of eight very different couples dealing with their love lives in the run up to Christmas. Love it or loathe it, it is definitely a guilty pleasure.