Climate change can cause a collapse of life on earth, claim scientists
Two climate scientists have issued a dire warning about the consequences the planet might face if humans did not limit the global temperature rise.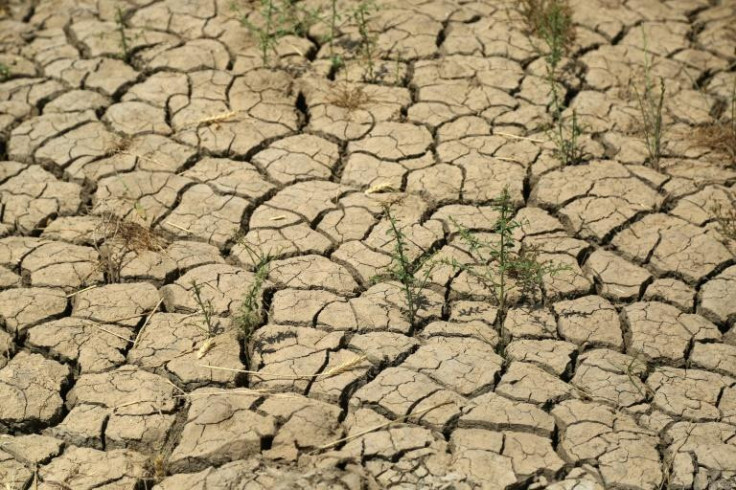 Two climate scientists have issued a dire warning about the consequences the planet might face if humans did not limit the global temperature rise to 1.5 °C above pre-industrial levels.
Professors Johan Rockstrom of the Potsdam Institute for Climate Impact Research and David King, chair of the Centre for Climate Repair at the University of Cambridge, have said that failure to limit the temperature rise could lead to the collapse of life on the planet.
The remarks were made at the Innovation Zero Congress in London last week, where experts from various fields gathered to discuss climate change, per The Independent.
Professor Rockstrom and Professor King spoke at length about the need to take stringent actions if we wish to avoid a catastrophe.
Prof. Rockstrom said: "There's one conclusion without any uncertainty whatsoever, and that is that a 2.5C global mean surface temperature rise is a disaster." He added, "1.5C is not a target. I call it a physical limit."
"It's something that humanity has absolutely no evidence that we can cope with. It would actually exceed the warmest temperature on Earth over the past four million years."
"There would be a collapse of all the big biomes on planet Earth – the rainforest, many of the temperate forests – abrupt thawing of permafrost, we will have complete collapse of marine biology, we will have a shift of large parts of the habitability on Earth," he further added.
Climate change is causing record-setting temperatures to become more frequent. The UN's Intergovernmental Panel on Climate Change indicates that crossing the 1.5C threshold risks unleashing far more severe climate change impacts, including more frequent and severe droughts, heatwaves, and rainfall.
The planet is already 1.2°C warmer than in pre-industrial times. In order to limit global warming to 1.5ºC, greenhouse gas emissions must peak before 2025 at the latest and decline by 43 percent by 2030.
It said that Earth's average temperature will hit the 1.5ºC threshold around 2030, a decade earlier than projected only three years ago. The UN has urged the world to stop global warming.
Prof. King said that "a 1.5C target is a must. If we don't stay below that, frankly, the talk about going up to 2C then bringing the temperature down by removing greenhouse gases, that is not good enough."
"Too many people will die in that period when we allow the temperatures to go up."
Marine heatwaves, mass fish die-offs, wildfires, droughts, and floods have become all too common over the past few years. No country or region has remained immune from rising global temperatures.
Oceans soaking up 90 percent of the excess heat from global warming have caused marine heat waves that are killing marine species every year. Last year was the hottest year for the world's oceans.
Similar incidents of mass fish deaths have been reported across the world over the last few years. In the UK, around 100 roach fish were found dead at Belper River Gardens in Derbyshire after temperatures went past 30ºC in the area last June.
In August last year, Polish authorities recovered 100 tonnes of dead fish from the Oder River that flows through Poland and Germany, prompting governments to take action and work out the cause behind these mass deaths.
Last year, a United Nations report claimed that as many as four million people in Somalia are facing the risk of starvation, and the situation is only deteriorating as the country faces its third consecutive dry season.
Around 650,000 people have been forced to flee their homes because the country is in the grip of one of its worst droughts in decades. The report further added that crop failure could also lead to malnutrition and forced displacement due to drought and flooding.
According to Chukwumerije Okereke, a professor at Reading University in the United Kingdom, Africa is one of the most vulnerable continents to climate change. A study by the NGO International Rescue Committee (IRC) also made similar claims and added that climate change will accelerate humanitarian crises around the world in 2023.
Last month, a UN climate report found that global sea levels are rising at more than double the pace they did in the first decade of measurements in 1993–2002 and hit a new record high last year.
The aforementioned reports and testimonies have made it quite clear that humans can no longer afford to turn a blind eye to their environment, and urgent actions at a global level are needed to address and restrict the rise in temperature.
© Copyright IBTimes 2023. All rights reserved.