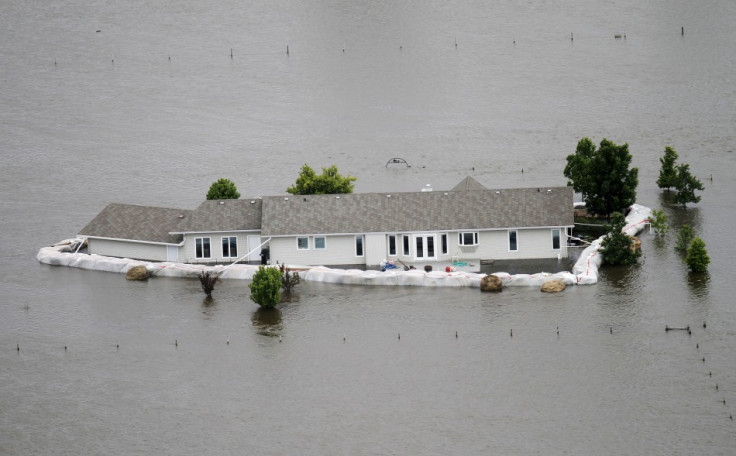 The remarkable weather extremes of the past decade, including this year's Queensland and Victorian floods, were not caused by global warming, according to one of Australia's most eminent climate scientists.
Speaking at a major international earth science conference in Melbourne, Professor Neville Nicholls said such extremes as the heat wave in Victoria that accompanied the Black Saturday bushfires, similar heat in Pakistan and Russia, and the devastating tornados that have ripped through parts of the US this year are, in many cases, unprecedented in modern times.
But global warming couldn't be blamed, he said.
"Whenever these things happen people ask 'was it caused by global warming?'," Prof Nicholls told the International Union of Geodesy and Geophysics conference.
"The short answer is no.
"They were all caused by well-known and reasonably well-understood weather and climate events, even with some predictability."
While Professor Nicholls insists that global warming is not solely responsible for the change in weather conditions, he also acknowledges it is not purely unrelated either.
"Global warming doesn't produce these events, however, it's pretty hard to avoid the conclusion that global warming has exacerbated the frequency and the intensity of these heat waves," Nicholls said.
However he also warned that "It is much harder to make the connection to link those floods in Queensland in early 2011 to global warming."
"There was a particular and very unusual meteorological sequence that led to those floods and it is very difficult to work out if climate change is exacerbating that situation at all."
Mr Nicholls explanations came after a group of experts recently said they were now convinced that greenhouse emissions are to be blamed for the heavy storms, floods and droughts which have made global headlines.
Peter Stott, a leading climate scientist at the Met Office Hadley Centre in Exeter, recently told journalists: "It's very clear we're in a changed climate now which means there's more moisture in the atmosphere and the potential for stronger storms and heavier rainfall is clearly there."
According to Stott, studies are already underway to assess the European heat wave in 2003 - when up to 35,000 people died of heat-related causes - and the British floods in 2000 following the wettest autumn in England and Wales since records began in 1766.