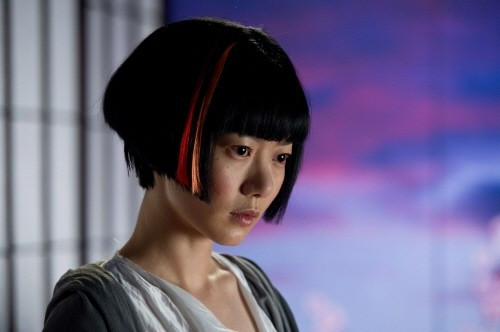 An extended five-minute trailer has been released for the ambitious film adaptation of David Mitchell's bestselling Cloud Atlas.
The film is the next project for Matrix creators the Wachowski Brothers, who shared directing and writing duties with Tom Twyker. The trio has taken on a complex project with their attempt to film Mitchell's mercurial novel.
Fans of the book, which charts cause and effect, symmetry and replication, across centuries, have warned that it would prove difficult, if not impossible, to film.
However, the Wachowskis are not the sort of characters to step back from a challenge. They have assembled a strong cast, with Tom Hanks, Halle Berry, Hugo Weaving, Jim Sturgess, Jim Broadbent, Hugh Grant, Ben Whishaw, Bae Doona and Susan Sarandon taking on wildly different roles over different generations.
The film will cover six separate but linked stories, starting in the waters of the South Pacific in the 19th century and stretching to a far-flung, post-apocalyptic future. Each story, told in sequence in the book, has an impact on the others as Mitchell explores the patterns of human existence and the concept of the soul.
The book was a huge hit, although it will be interesting to see how Twyker and the Wachowskis juggle the story lines, as a simple chronological order could be jarring for a cinema audience, with the film being split into a series of short stories.
The trailer shows that the directors have captured the visual distinction of each storyline, with some spectacular effects and directorial flair.
The cast appears to be on fine form, while it is good to see Tom Hanks taking on a challenging role after appearing to coast recently, such as in his self-directed effort Larry Crowne.
If Cloud Atlas meets its ambitious target, it seems destined to be one of the films to stake its claim at awards season. It is released in the UK in October.