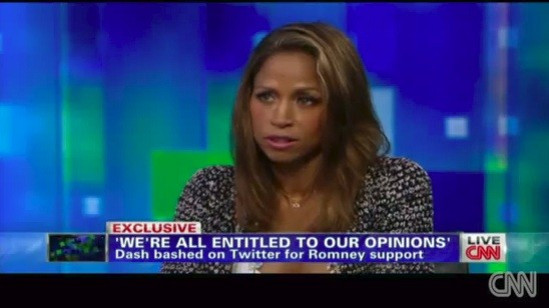 Clueless star Stacey Dash has revealed that she was shocked and saddened about the racially charged backlash she received after she publicly endorsed Republican Mitt Romney on Twitter.
The 46-year-old actress became a victim of online abuse and scrutiny after she tweeted a photo, showing her support of Romney in the 2012 presidential race, on the micro-blogging site.
She captioned the photo of herself dressed in an attracrive red top in front of an American flag: "Vote for Romney. The only choice for your future".
Shortly after she posted her online message, the online community erupted with hate-filled messages accusing her of betraying her race.
Amongst the army of critics was Pulp Fiction star Samuel L. Jackson who tweeted: "Wait, did Stacey Dash Really endorse Romney today?! REALLY????! Is she CRA...........??!"
During an appearance on Pier Morgan's CNN show, Dash explained that race was not a determining factor in her support.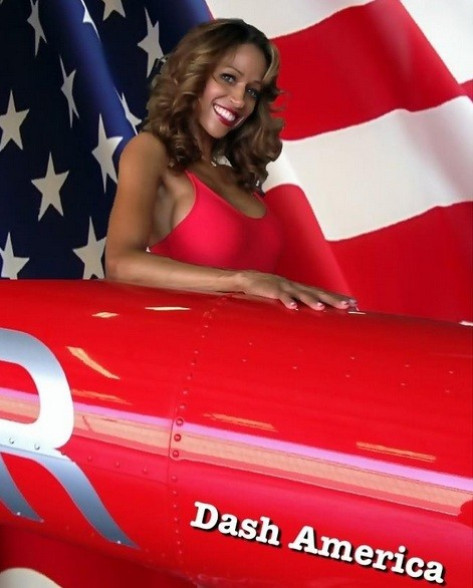 "I chose him not by the colour of his skin, but the content of his character," she said.
"People are all going to have their own opinion and that's the point. We are all entitled to our opinion and I used my platform to exercise my first amendment right as a citizen to say who I was going to vote for."
Dash went on to admit that although she did not feel offended by the negative response she received, she was shocked by it.
"I really don't understand the fiery. I don't get it. I am shocked. Saddened and shocked but you can't expect everyone to agree with you."
She claimed that in the wake of the mayhem, she received a call from Vice President candidate Paul Ryan, who hailed her as brave.
"He said, 'Thank you so much for your support,' and that I was brave, and they support me, and I thought that was so generous and kind," Dash added.