The rematch between Conor McGregor and Nate Diaz at the Ultimate Fighting Championship (UFC) 202 event lived up to the hype as viewers had the opportunity to watch a closely fought contest. Conor McGregor eventually won via a majority 48-47, 47-47, 48-47 decision, but the ability of Diaz, who absorbed the punches landed by McGrgor, "terrified" his coach John Kavanagh.
Kavanagh, who has seen opponents crumble under the Irishman's punches was very impressed by Diaz, claiming that the American would probably be the toughest fighter McGregor will ever face at the Octagon.
"You can't get a heavier shot than that. And what does Nate do? Put his hands out and walks forward. I'm not going to lie, I was slightly terrified. For me, I was looking at him just taking these heavy shots and walking forward smiling. In my head, I'm going, I'm glad I'm on the outside here. This is insane that Conor has hit him with everything. It's an incredible ability that Nate has. That's why I think it's the toughest fight", Kavagan said, as quoted by MMAFighting.
Diaz, who has just one TKO loss in his career so, is known for his toughness and willingness to get in there and take punches. His durability has never been an issue with a number of fighters in the UFC knowing that fighting him will be a tough encounter.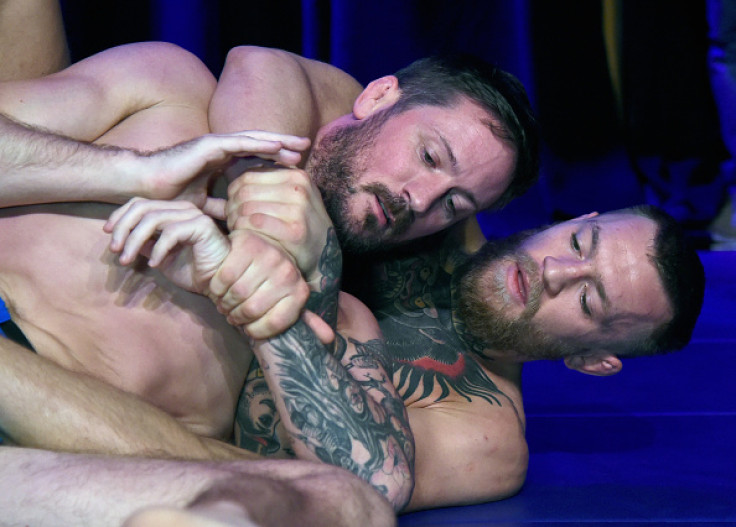 Kavanagh, too, knew about Diaz's toughness, but seeing it in person really surprised him. The coach was glad that McGregor came out of this, his toughest fight so far, unscathed.
"I think this is possibly the toughest fight that Conor is ever going to have. Who else can walk through shots like Nate can?"
McGregor's win has given rise to a possibility of a rematch with the Irishman calling Diaz out for a trilogy fight but this time at the 155lbs weight category. The 28-year-old is not expected to be seen in action this year as he is expected to serve of medical suspension of up to six months.