A Conservative MP who was once the shadow police minister is to stand down at the 2015 general election after being given a police caution for assault against an ex-partner. The news comes as Labour unveils plans to set up a shake-up of laws around domestic abuse.
David Ruffley, who has represented the Suffolk constituency of Bury St Edmunds since 1997, said that although his ex-girlfriend had apparently forgiven him, the subsequent media storm was detrimental to his party.
In a letter to the Conservative party Ruffley said: "Sadly, although I have apologised for a very regrettable incident last March and both my former partner and I considered the matter closed, I have reluctantly come to the conclusion that a protracted media debate on my private life, whatever the motivation or however misinformed, would not serve the wider interests of the Conservative cause in East Anglia. Nor at a human level am I prepared to continue to sustain the unrelenting orchestrated intrusion into my personal life."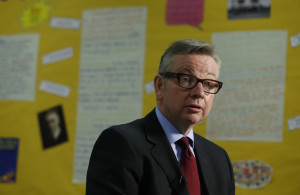 It is thought Ruffley had hoped to ride out the storm - with the support of several local Conservatives including Bernard Sergeant - until the Dean of St Edmundsbury Cathedral, the Very Rev Frances Ward intervened.
In a letter to Ruffley also sent to Conservative chief whip Michael Gove Ward said Ruffley's position had become untenable: "It is my belief that you have lost the confidence of a significant proportion of your former supporters and should consider your position."
Ward, a friend of Ruffley's ex-partner, described how when she hugged the woman in question a few days after the incident in a London flat Ruffley's ex had been "wincing in obvious pain". A petition on Change.org calling for Ruffley to resign was signed by some 38,000 people. Suffolk's Conservative police and crime commissioner, Tim Passmore also said he thought Ruffley's behaviour was "inexcusable" - and Mr Gove, handed the post following the recent cabinet shake-up, appears to have accepted he had no choice but to stand aside.
"David Ruffley MP has given a huge amount to Parliament both on the Opposition Front Bench and as an outstanding member of the Treasury Select Committee," said Gove in a statement. "I am sorry that he will be standing down at the General Election in May 2015, but fully respect his reasons."
Bolton-born Mr Ruffley, 52, is a Cambridge graduate who became a solicitor before entering politics. In 2010 he was treated for minor injuries when he jumped under a train at Victoria station. He was said at the time to be suffering from acute depression after being exposed in the expenses scandal.