Cool Runnings Again? Jamaican Bobsleigh Team Return for Sochi Winter Olympic Glory Bid
Cool Runnings successors aim to reach Russia's Winter Olympics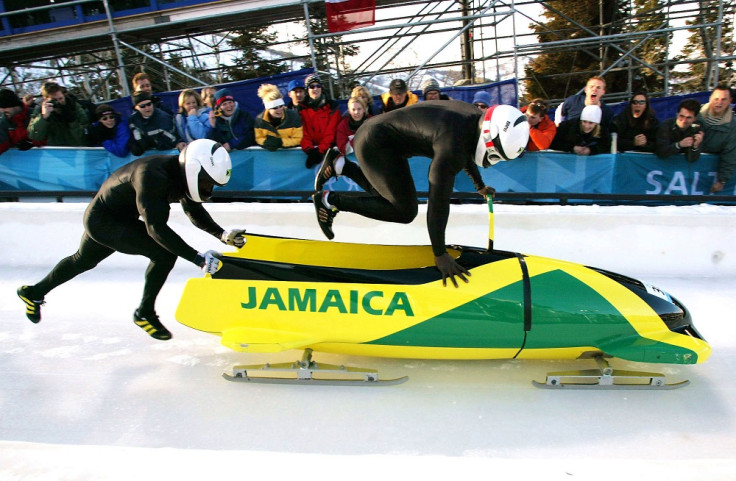 The Jamaican bobsleigh team, whose members had not seen snow until they were in their 20s, are in search of glory again by attempting to qualify for the 2014 Sochi Winter Olympics.
Twenty-six years after the first Jamaican bobsleigh team went for gold at the 1988 Calgary Winter Olympics, a new batch of Jamaican hopefuls are taking to the ice in the hope of reaching Russia.
Marvin Dixon, Hanukkah Wallace, both 31, Wayne Blackwood, 42, and Winston Watts, 46, are aiming to finish among the qualifiers before the 20 January deadline.
The Caribbean islanders are ranked 55th in the world but only the top 30 will reach Sochi.
Driver Watts spoke of his unsavoury first experience in a bobsleigh in 1993.
"It was horrible. I said to myself, "Why am I doing this?" This I said, "I must be the chosen one.
"Jamaica has the best athletes in the world. We have the fastest man in the world in Usain Bolt, so the skill is there.
"This time could be it."
The inspirational story of the 1988 Calgary hopefuls was immortalised in the 1993 film Cool Runnings.
© Copyright IBTimes 2023. All rights reserved.