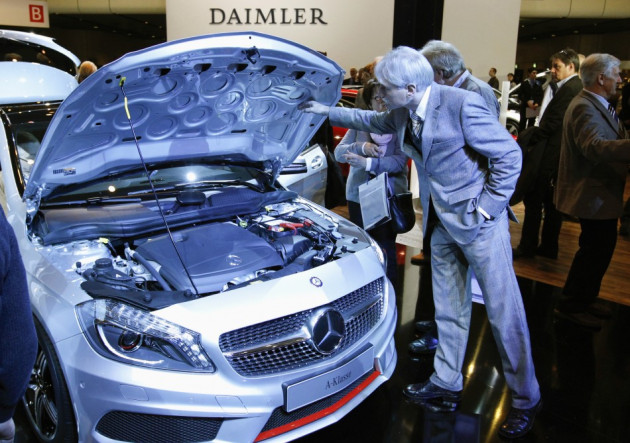 Daimler, the German automotive giant has surprised the market with stronger than expected earnings in the first quarter this year, after the company delivered a record number of luxury cars in March.
The Mercedes Benz group earnings before interest and taxes for the first quarter of this year rose by nearly 5 percent to €2.13bn, ahead of analysts' estimates of €1.93bn in a Reuters poll and €1.94bn in a Bloomberg poll thanks to a significant rise in car sales. Group revenue rose 9.2 percent to €27bn.
Daimler's deliveries rose 12 percent to a record 313,902 cars and sport-utility vehicles and the unit plans growth of more than 4 percent for a second-straight annual record. Daimler Truck sales rose 20 percent to 107,000 units thanks to improving North American demand.
"We have started the year with a strong first quarter. Despite higher investment in future growth and a challenging market environment, we succeeded in surpassing the very good prior-year results in terms of unit sales, revenue, EBIT and net profit," said Dr. Dieter Zetsche, Chairman of the Board of Management of Daimler AG and Head of Mercedes-Benz Cars. "We are on schedule to meet our targets for this year as well as our medium-term targets."
In terms of outlook, Daimler honed-in on North America, as well as in China, India and Russia for further growth opportunities for 2012. It says that "following the significant growth of the year 2011, the Daimler Group assumes that its revenue will increase again in the year 2012. In regional terms, above-average growth rates are expected in the emerging markets and in North America."
Daimler shares rose 3.24 percent in early trading in Frankfurt Friday to trade at 42.66.