Dame Kelly Holmes: 'Hostile' drug testing can eliminate cheats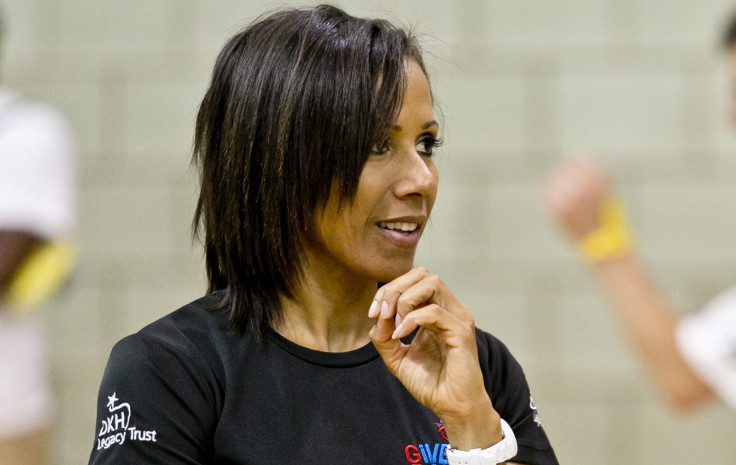 Drugs cheats can be extinguished from athletics if the testing process becomes "trite and hostile", according to double Olympic 800m champion dame Kelly Holmes.
Athletics continues to be overshadowed by allegations regarding doping, with the World Anti-Doping Agency currently investigating claims made in a German television documentary that 99% of Russian athletes were doping.
Starting from January 2015, first-time offenders will see their bans doubled from two to four years but, despite recent changes to the Wada code, Holmes believes the more rigorous testing process and even stronger punishments can be the ultimate deterrent.
"The problem is the cheats are always cheating the system," she told IBTimes UK. "It's a handful of people who take the risk, don't give a s**t about anything and that is the worst thing because it ruins the sport for everybody.
"It is only going to happen if it [the approach to doping] becomes trite and hostile. Making it an offence to do it. If you did something in the workplace, if you stole, you'd lose your job.
"In sport, it's a job and there are rules, regulations and criteria like there are in life and if you break those you should face the consequences.
"The only time people won't take the risk is if they realise the consequences are so harsh that it is just not worth it."
Two-time drugs cheat Justin Gatlin was in March awarded a new sponsorship contract with Nike after running four of the five fastest 100m times in 2014 as the American heads into August's World Athletics Championships as a medal contender.
Marathon world record holder Paula Radcliffe and Olympic relay champion Darren Campbell have both criticised the move and Holmes says the Oregon-based conglomerate has a responsibility to the sport to choose its athletes more carefully.
"The brand are the ones paying the money and supporting the people and people need to look at that rather than an individual who is trying to get what he can get," Holmes said of the 33-year-old. "For young people generally, it is about the integrity to yourself and risk you're taking long term."
The Dame Kelly Holmes Trust is the Fundraising Partner of UK Challenge, the UK's Number 1 corporate team building event, taking place on 9-12<sup>th July 2015. For details about the event and to register interest for 2016 head to www.ukchallenge.co.uk
© Copyright IBTimes 2023. All rights reserved.