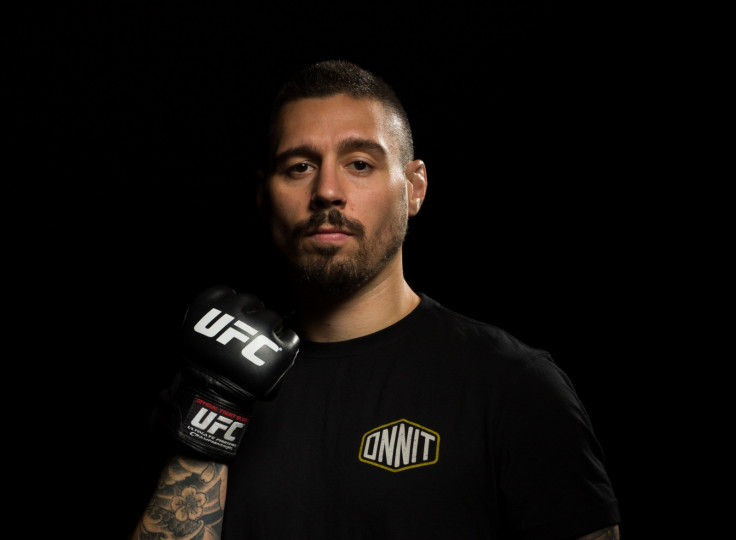 Dan Hardy has not fought inside the Octagon for four-and-a-half years. But he remains as close to the heartbeat of UFC as anyone else. The chance to return and conclude some unfinished business could now beckon.
The 34-year-old was diagnosed with Wolff-Parkinson White syndrome in 2013, a condition that can cause the heart to beat abnormally fast for periods of time. It came at a desperately inopportune moment in his career. After four consecutive defeats, Hardy had sought to rediscover his hunger for mixed martial arts, travelling to Peru to experience a psychedelic-infused moment of clarity that would get him back on track. Victories against Duane Ludwig and Amir Sadollah cemented that return, only for the diagnosis to stop him in his tracks.
In his book Part Reptile, Hardy recalled the moment that changed his career. He was told he would not be given medical clearance to fight without undergoing exploratory heart surgery. He refused, feeling the risks involved in the procedure were not worth taking given the lack of definitive answers he was given. He wanted assurances the surgery was necessary and they didn't come. "It was a scavenger hunt," he recalled.
At the time, surgery was the only way for him to fight in UFC again. He opted to move on, with UFC president Dana White offering him the chance to become the face of UFC in Europe. The English Joe Rogan. The desire to get back inside the Octagon has never completely left Hardy, however, and having consulted cardiologists in the UK, he now feels he can return to UFC's officials and be given the green light to compete once more.
His attitude to undergoing the knife hasn't changed. Having undergone more rigorous testing earlier this year, Hardy tells IBTimes UK the issues that halted his UFC journey "were really non-existent".
"My opinion and my perspective on the surgery has actually been validated, I went and did some tests at the end of January in Bristol with one of the best cardiologists in Europe," Hardy said.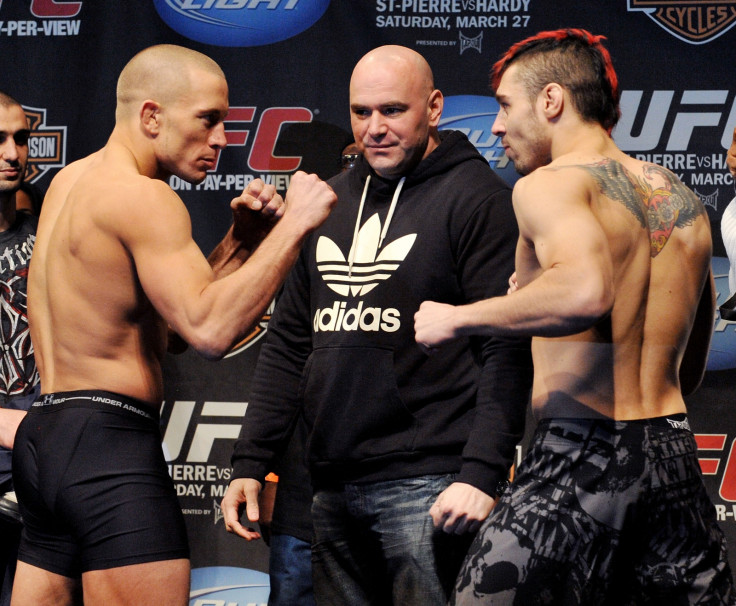 "I went down to see him and did all the tests I needed to do for the commission when I was not cleared to fight and he basically said, and these are his words, if you had the surgery, and we were testing you to see if it was a success, I would be completely happy with the results.
Hardy says that after consulting with these doctors, the feeling was a mistake was made back in 2013 when he was told he could not compete. "He [the doctor] sees no reason why I can't fight again."
At 34, the Nottingham-born fighter still has time on the clock. While he has carved out a new role for himself outside of the Octagon as a lead analyst for the promotion, the desire to compete again is still with him.
"That was a huge relief for me just to know I have the option again, what I do with that, I am not sure yet. I have a responsibilities to the sport now, I'm slightly more mature now than I was in my earlier 30s, I have to take into account the role I play in the sport of mixed martial arts and how I can best benefit the sport. We can't always make selfish decisions but the truth is, if I can squeeze a couple more fights in there, then I will."
Hardy's journey as a fighter is a compelling one. At 18, he left Nottingham for the first time to train in China with Shaolin monks. In his book, he explains his decision to head deep into the Amazonian rainforest for his first ayahuasca ceremony, a hallucinogenic brew taken under the supervision of a shaman. Hardy says he needed the experience to answer three questions after a string of defeats. Am I still a fighter? Do I still want to fight? Why do I fight?
"Those experiences in Peru helped me connect with the different parts of my brain. I always felt when I was a young boy and in early teens there always cross chatter in my mind, your brain telling you to down one thing and then telling you to do another. With martial arts being a rollercoaster of emotions, excitement, fear, highs and lows of wins and the real disappointments of defeats, I've always been a person who has over-analysed things. I have been gleaming all the lessons I can from these experiences."
Describing the experience as "a watershed" moment in his life, Hardy returned to Las Vegas in 2013 feeling the best was yet to come. Failing to get medical clearance halted that euphoria. While he has immersed himself in his new role, he needs to assess where his future lies. That could yet be inside the Octagon, rather than outside looking in.
Part Reptile by Dan Hardy is published by Headline, priced £20.00