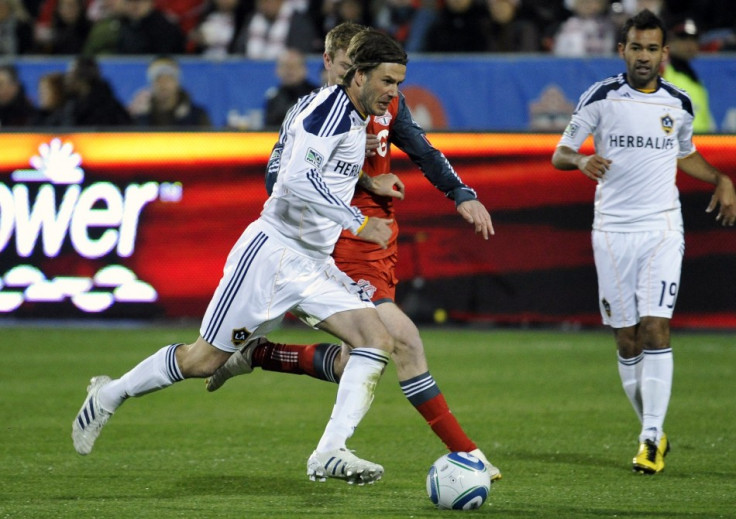 David Beckham has confirmed his interest in playing for the Great Britain football team at the London Olympics next summer in either a playing or a coaching capacity.
The Los Angeles Galaxy midfielder and former England captain has not been part of Fabio Capello's squad since October 2009 and he will be 37 by the time the Games start on July 25.
Beckham, who has been unveiled as Samsung's global brand ambassador for the Games, was part of the bid team that secured the Olympics for his home city in 2005.
The 36-year-old said: "So far I've heard I'm going to be managing, coaching, playing. We'll see but I would like to be part of it in some way.
Beckham said participating in the Olympic Games 2012 in London is among his ambitions. "It's something that I'd like to be involved in, and I'd like to be involved as a player. But we'll have to wait and see. That's a year away yet. So we'll see. I'll enjoy the rest of this season first: we're only five games in."
Beckham appeared regularly with the London bidding team that secured the right to host the Olympics and was born in east London, where the games will be held.
"I've always been so proud to represent my country in many different ways, especially when I've played on the field," Beckham said. "But to represent my country and bring the Olympics, with the team that we had, back to the East End of London, it's so proud and it's going to be an amazing occasion.
"To have such a big sporting event in our country, in the East End of London, it inspires so many different people, from young people to old people. It's something that we can all be proud of and all enjoy."