Team GB's Chef de Mission Andy Hunt needed no encouragement to present his rescue package for the London 2012 Olympics, following the confirmation that David Beckham, a man who had played an intrinsic role in helping win the Games, had been overlooked by coach Stuart Pearce for selection for the football competition.
The press conference suite at Wembley Stadium quickly transformed into the situation room for Team GB and Hunt, who had learned of the Beckham's omission just 96 hours previous, outlined how the former England captain could still become the face of a Games which desperately lacks a premier figure.
Recent months has seen the likes of Jessica Ennis and Tom Daley withdrawn from the limelight, with the focus rightly shifted to competing, perhaps born out of misleading comments regarding the weight of the former Hepthalon world champion and criticism over the deluge of media commitments fulfilled by 18 year old Plymouth diving sensation.
As one so used to the media's gaze, Beckham would have taken a great deal of stress away from the pair and simultaneously become one of the most prominent figureheads of an Olympic Games in its 116-year history.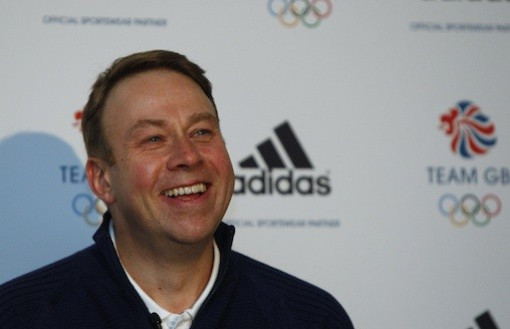 "From our perspective we would be delighted and honoured to have David involved with Team GB in some way," Hunt said.
"I totally and utterly respect Stuart's professional judgement and decision on the 18 players he has selected, but more broadly in respect to David having some involvement in Team GB that would be fantastic. I've actually made contact with his representative over the weekend and we'll wait to see how that moves forward.
"We're not upset about it and we're completely happy that the decision on selecting the team was absolutely down to Stuart," he added.
"As we've said before we massively respect the contribution that David has brought for not only winning the Games for London but also along this entire journey and I hope that he will have some association with the Games and potentially the broader team."
The selection of the Olympic football team stood alone in the process of ratifying Team GB's squad for the Games. Previously, main governing bodies had submitted nominations to the BOA for ratification before official confirmation of each of the places.
The two tired system, allowing NGB's only part control over the athletes they could enter, led to a skirmish over the inclusion of Taekwondo European Champion Lutalo Muhammad, which worked to undermine the authority of Great Britain Taekwondo.
Pearce was handed free reign over selecting his squad, in the knowledge BOA bigwigs could not overturn his decision. With a one-man selection panel, justifying a mirrored system of the 25 Olympic sports would have been a tough task for the BOA without inadvertently undermining the manager. Of course, had the system which saw Muhammad's inclusion refuted been employed for football as well, Beckham could well have been handed a reprieve.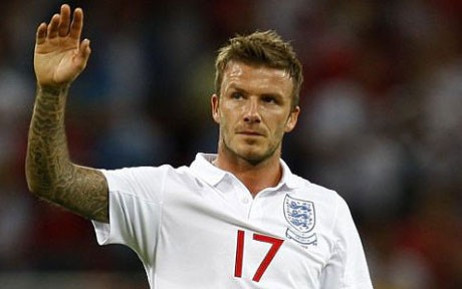 "What I think we should remember is that there are at least 500 other athletes like David Beckham that have not been selected that passionately wanted to represent Team GB at the Games," Hunt said.
"Will I be pleased when we get to the road? Yes, it's been a long old journey but it's so important to get it right and the whole way through as Stuart said, you have to look yourself in the mirror, you know you've applied the highest integrity with every decision and I feel the same in terms of ratifying every decision that has gone on and it has been an extraordinary task for our games but I'm happy with where we're at.
"In an ideal world I would love to have known earlier and we've had various discussions with the FA on that point but like all good partnerships sometimes these things don't quite go to plan, we'll be working together to make sure the men's and women's team have the best possible chance of success at the Games. It was not an ideal way to find out that a player had not been selected. In some relationships you don't get the administration quite right."
Given the obvious disappointment from the BOA over Beckham's exclusion, Pearce, under pressure, should be praised for sticking to his guns. The England Under-21 boss was likely to be castigated, whether he included Beckham or not with his managerial integrity or footballing assessment likely to take a hit.
In rejecting the clamour for Beckham's inclusion, Pearce has added integrity to the tournament, in not allowing sentimentality into his selection policy, and portrayed a feeling of seriousness towards winning a medal at the Games; something that amid the sport's current standing within the Olympic ideals, is relatively a novel approach.
"I realise that whatever three over-age players I picked, would cause - I wouldn't say controversy - but everyone would be polarised on certain opinions," Pearce said. "It would be why is he is, why isn't he in?
"The one thing that I can say is I sit here in front of you and I have to give an honest answer, I have to make sure that in my mind I have chosen the best possible squad from what I've seen.
"I've shown due diligence in watching the players as much as I can and our scouting network have been out since the day that I was announced to be the Team GB manager."
Unfortunately, controversy is the only thing that Pearce has stirred. The absence of Beckham, and the injury to Gareth Bale means interest in what is a second-rate squad has been reflected by low ticket sales.
How will LOCOG bridge the gap and sell tickets following Beckham's non-selection? That's a situation all in itself.