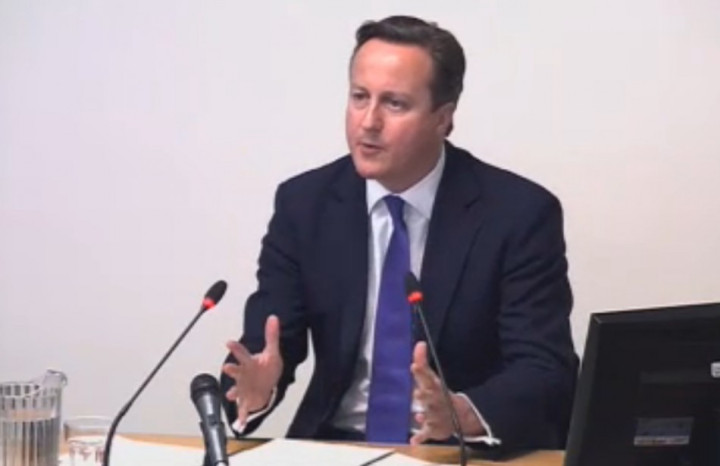 Although David Cameron gave an assured, confident start to his day in front of the Leveson inquiry, it took a few familiar words from one of his own tag-lines to leave him red-faced and frustrated.
The prime minister was performing well as he gave evidence to the inquiry on press ethics, the moment Robert Jay QC read the words "we're in this together" will surely effect his beauty sleep.
The quote was read from a text message sent to Cameron by former Sun editor and News International chief executive Rebekah Brooks in October 2009, as the tabloid shifted its allegiance to the Conservative party.
The text, the first line of which was redacted, read: "But seriously, I do understand the issue with the Times. Let's discuss over a country supper soon.
"On that party, that's because I had invited a number of NI people to Manchester post-endorsement. As always Sam was wonderful...I am so rooting for you, not just as a personal friend, but because professionally we are in this together. Speech of your life? Yes he Cam!"
The message, released by News International following a section 21 order made by the inquiry, was greeted with a palpable atmosphere of cringeing embarassment.
Cameron tried to explain it away, claiming that Brooks was simply stating that the Conservatives and the Sun were moving in the same direction, but it was noticeable in the sharp delivery of his remaining answers before lunch that he knew he had taken a hit.
In a single message, the atmosphere of mutual back-slapping (and very possibly scratching) was laid bare. Although Cameron said that friendships were a natural part of life between press and polticians, it would be impossible for him to remove himself from the list of those relationships that "got too close".
It would seem that Cameron's ability to get on well with the press has improved over the years in comparison to Jeff Randall's description of him during his years as communications director at Carlton as someone he wouldn't trust "with my daughter's pocket money".
Former Sun business editor Ian King, recalling the same era, has described Mr Cameron as a "poisonous, slippery individual".
Agenda concerns aside, Cameron will also cringe at the use of the term "country supper" - sure to echo over from the shadow cabinet during times of disagreement. It seems the prime minister will never be able to shake off the image of himself and the media elite popping fro luncheons after a game of badminton and afternoon tea.
Coming soon after Cameron's comments that he made it to the top of the Conservative party despite a lack of press backing, the message suggests that he certainly had some friends in high places - friends who felt sufficiently in charge to give him a subtle scolding for not turning up to press the flesh with the News International gang "post-endorsement".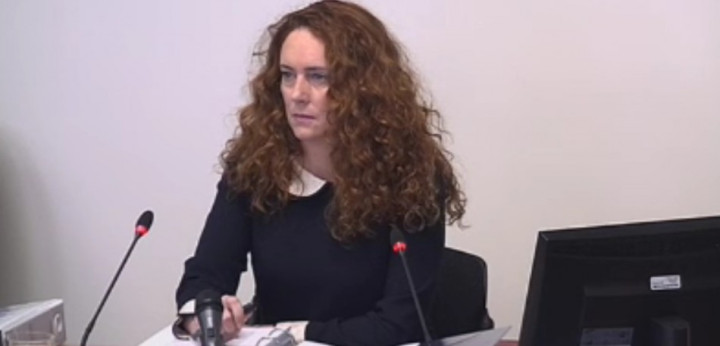 This is not the first time that Brooks' revelations about her friendship with Cameron have caused blushes. When she spoke to the inquiry she revealed that he ended his texts with "LOL", which he thought meant "lots of love", but which she had to warn him could mean "laugh out loud"...as if one was more appropriate than the other.
Haunted by Coulson
Still reeling from the Brooks text discussion, Cameron seemed to flap for the first time when he was pressed as to the level of advice and assurances he took when appointing former News of the World Andy Coulson as his communications director.
Cameron confirmed he received no independent verification after Coulson assured him that he had no knowledge over phone hacking apart from that which was publically available.
He said that the decision continued to "haunt both him and me", but it was when Robert Jay asked him about checking the appointment with Brooks that Cameron's resolve seemed to weaken. He gave a wishy-washy response, repeatedly claiming that the final decision would be his and that he would only have wanted to know "would he be good at the job".
Throughout the day Cameron had repeated the fact that he focused his media attention primarily on TV outlets as the best method to get across his party's position, but when it came to picking a communication head, he seemed to leave that behind by deciding on a tabloid man.
He brushed off any hint that he purposefully chose a News International man, instead claiming that he wantd someone who would be strong enough to weather the tabloid storms he would normally create. The mutual friendships were just a happy coincidence.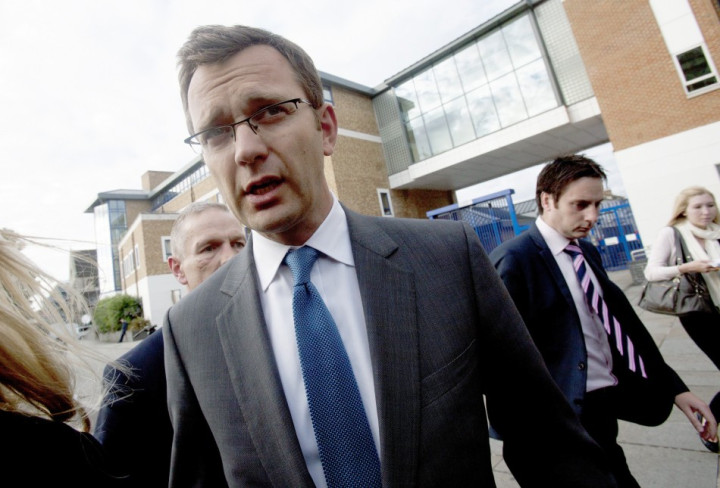 Nod and a wink is nonsense?
Despite his best efforts, Cameron's evidence session appeared to be dogged by the aura of "do as I say not as I do". He blamed Tony Blair's New Labour for its focus on media relations and spin as having "swung the pendulum too far" in one direction, but could give no explanation as to why that would have continued under his government.
He dismissed the concept of a deal between News Corporation and the government as "nonsense", but the inquiry is increasingly drawing attention to the many individual relationships and points of contact, be it Cameron and Brooks, Adam Smith and Frederic Michel, or Coulson and his former colleagues, that suggest an almost inescapable web of mutual gain and momentum.
Cameron said the inquiry would be a "cathartic" experience for the Government, but, as John Major made clear when he gave evidence, that would only be the case if the govenrment takes real action on Leveson's suggestions,.
The prime minister promised Leveson his backing, but could not offer him a clear answer about what new structures should be in place.
"I'm sorry to be leaving you with this hot potato," he said.
Leveson replied: "I don't think you sound sorry about giving it to me at all."