Delhi Gang Rape Suspects 'Tortured and Innocent' [VIDEO]
Defence lawyer Manohar Lal Sharma says Delhi police beat and sexually assaulted suspects to extort confessions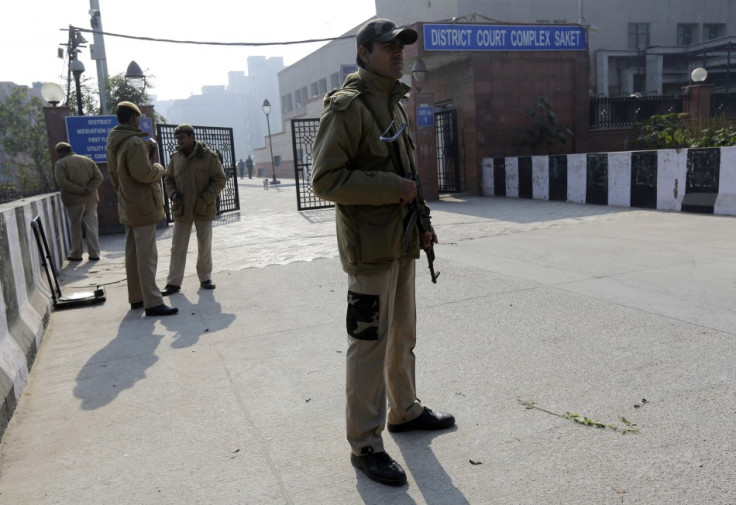 The lawyer of three men accused of gang raping and murdering a 23-year-old student in Delhi said police tortured his clients to extort a confession.
Supreme court lawyer Manohar Lal Sharma said police beat and abused his clients and put them in cells with other inmates to be threatened and frightened.
"All these people have been tortured badly. It's under pressure that they have made statements in court," Sharma told the BBC.
"They were beaten most brutally. They were forced to drink urine and from the toilet. They were sexually assaulted with sticks in their backside. Whatever statements they made were made under duress and are worthless," he added.
Sharma claimed that police rushed the arrests of his three clients and the other three accused because of public outrage over the rape and the victim's death.
He said the six accused were purposely picked from poor or working-class families with no means to manipulate the Indian justice system.
"If the parents of these boys had money, they would not be in court," Sharma said.
Delhi police refused to comment on the allegations. Last week, prosecutor Rajiv Mohan said the victim's blood was found on the clothes of all the accused.
Representing three of the six attackers - Mukesh Singh, Akshay Thakur and Ram Singh - Sharma caused an international outcry earlier this week by blaming the victim and her male friend for the incident.
Sharma volunteered to represent the three men, who had reportedly been struggling to find a lawyer willing to defend them.
His clients are accused of abduction, gang rape and murder and have pleaded not guilty. If convicted they face the death penalty.
Another two suspects - Pawan Gupta and Vinay Sharma - are said to have offered to cooperate with the investigation to get lighter sentences.
The sixth suspect claims to be 17. If the claim is verified, he will be tried separately in a youth court where he will face a maximum sentence of three years in jail.
The 23-year old physiotherapy student was lured into a bus, gang-raped and beaten with an iron rod. She died in a Singapore hospital two weeks later.
She had been returning from a cinema with her male friend, Awindra Pandey, who was also beaten.
© Copyright IBTimes 2023. All rights reserved.