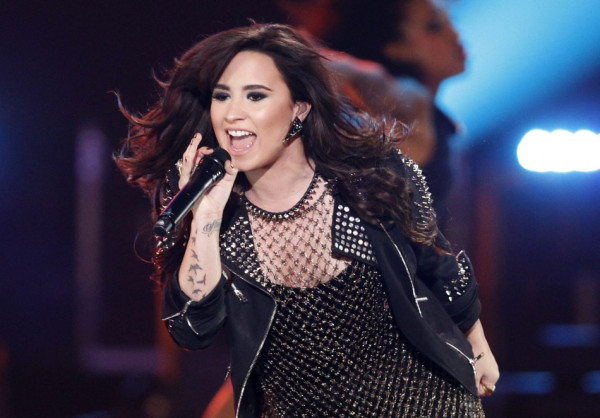 American singer Demi Lovato was all praise for Nickelodeon star Ariana Grande.
In an interview with Billboard, the 20-year-old former Disney star admitted that Grande was one of the upcoming pop artists, who has impressed her with their vocal ability.
"She has vocals that are just unbelievable, and I have so much respect for her because she is a true singer," she said, "She's someone that I feel like is going to have a long career because of her voice, and I think she's going to be a huge name. She's gonna be great."
Lovato, whose fourth album - Demi - was released on 14 May, said she "always want to make positive music."
"Obviously I'm gonna have my songs about heartbreak and break-ups, but with this album... I get sick of listening to the radio and hearing only music that's talking about partying and drinking and getting high. That's not what I do. It's not what I stand for. Maybe a couple years ago I would have loved it, but I'm not the same person I was a few years ago. Now when I listen to the radio, I can't relate to a lot of it," she said.
"With my album this time, I wanted to go into it keeping in mind that I want to listen to stuff on the radio that I can relate to. I think the reason why artists like Adele and Taylor Swift are so relatable is because they talk about their experiences and pour it out in their songs. There's a lot more to their music than just partying and going out," she added.
Meanwhile, Grande will appear in a new show, Sam & Cat, set to debut on 8 June.
"Sam & Cat is the perfect vehicle to showcase the amazing chemistry and comedic talents of Jennette and Ariana," Russell Hicks, President, Content Development and Production of Nickelodeon said, "Fans will love seeing two of their favorite Nick characters back in action in this wild and hilarious comedy."