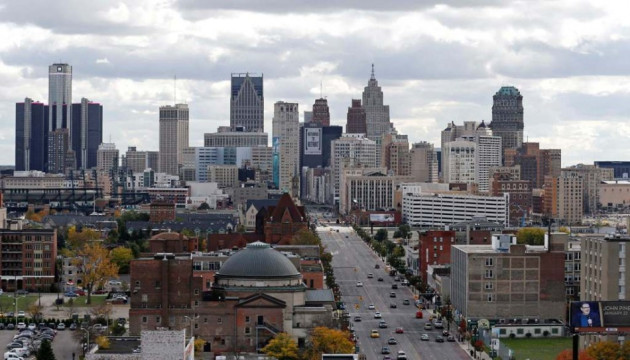 Detroit ran out of options and was forced to file for insolvency protection, according to the testimony of investment banker Kenneth Buckfire, the city's top financial adviser.
Buckfire testified on 24 October in a trial to determine whether the city is eligible to file for Chapter 9 bankruptcy.
Detroit's top outside financial adviser said the city had tried to avoid filing for bankruptcy protection in July, when it attempted to slash expenses and sell assets to raise cash.
Authorities tried selling everything from masterpieces at the Detroit Institute of Arts (DIA) museum to other city assets such as the water and sewerage department, the city-owned airport, parking garages and some real estate assets.
However, officials failed to strike deals before the 18 July bankruptcy filing, Buckfire said in his testimony, reported Reuters.
US Bankruptcy Judge Steven Rhodes will hear potential objections to the city's eligibility for Chapter 9 bankruptcy when the trial resumes on 25 October.
Detroit's state-appointed emergency manager, Kevyn Orr, is expected to testify on 28 October.
Judge Rhodes is expected to rule on eligibility around mid-November. If the court does conclude that the city qualifies for bankruptcy, Detroit would have until 1 March 2014 to file a reorganisation plan, according to Rhodes' schedule.
City Assets
Detroit's best source of revenue is its three casinos, which raked in about $180m (£111.3m, €130.6m) a year, or 20% of the city's budget, Buckfire testified.
But those funds could not be touched as they had been pledged as security to interest-rate swap contracts agreed to in 2009.
The city's Coleman Young Municipal Airport is "effectively worth nothing," Buckfire told the bankruptcy court.
The city cannot sell its stake in the Detroit-Windsor tunnel until at least 2020, he said.
The Detroit Water and Sewerage Department would interest potential buyers, including private equity firms, only if the new management is permitted to hike water rates after the deal, Buckfire added.
Earlier, Gaurav Malhotra, a financial analyst who has advised the city since 2011, testified that Detroit could improve its cash flow only by reforming its pension and health benefits schemes.
Even if the city managed to sell some assets, the funds raised would be insufficient to pay off its massive debt, Malhotra added.
In August, Detroit drafted in Britain's auction house Christie's to value its art collection in a bid to shore up cash for its financial restructuring. The collection is believed to be worth billions of dollars.
Christie's was expected to complete the appraisal by mid-October.
Long List of Creditors
Michigan's Constitution protects the pensions of the 23,000 retired Detroit city workers.
However, affording any special protections to Detroit's pension funds would breach federal bankruptcy law.
The list of creditors, including present and past workers, spans 3,504 pages. The largest in that pack are two pension funds that have claims worth $3.74bn.
Municipal Bankruptcy
Detroit owes $18.5bn (£11.5bn, €13.5bn) to thousands of creditors.
It follows three California cities, Stockton, Mammoth Lakes and San Bernardino, all of which filed for bankruptcy in 2012. In 2011, the city of Harrisburg in Pennsylvania tried to file for bankruptcy but the move was turned down because it was deemed illegal.
The timeframes proposed by Rhodes and Orr would see the city moving through bankruptcy court more quickly than Stockton.
Stockton listed debts of around $1bn when it filed for bankruptcy protection in June 2012. However, the city took about a year to pass through the eligibility phase alone.