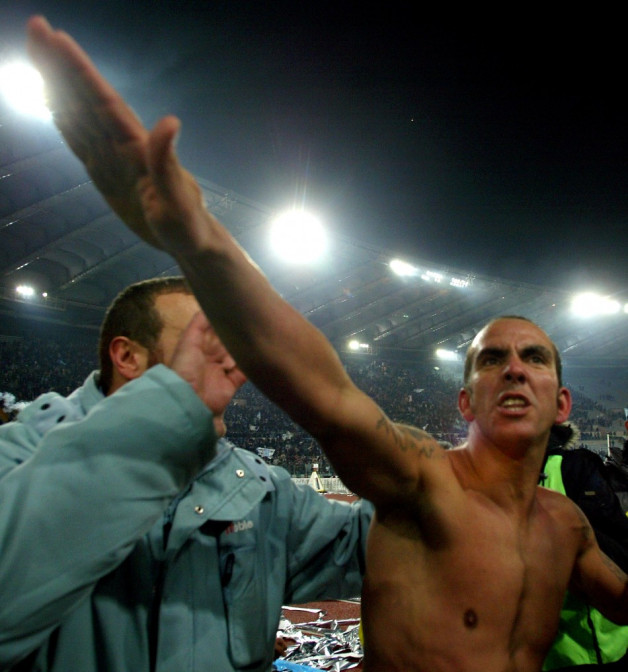 A former team mate of Paolo Di Canio has called on the new Sunderland manager to explain his political beliefs, after new details emerged of his membership of a group of Lazio supporters notorious for their far-right beliefs.
In 2005 Di Canio was fined by Italian football authorities and banned for one match after raising his arm in a fascist salute for the third time in a year.
He is reported to have said he was "a fascist, not a racist", in a subsequent interview with Italian media, although he has since claimed he was misquoted.
Renewed attention has been given to Di Canio's political views after former foreign secretary David Milliband resigned as Sunderland's vice-president in protest at the Italian's appointment.
Last week, Di Canio declared: "I am not political, I do not affiliate myself to any organisation. I am not a racist. I do not support the ideology of fascism. I respect everyone. I am a football man."
Hislop, who is black and played as a goalkeeper in the same West Ham United team as Di Canio, said today in a radio interview with BBC 5 Live: "I don't believe Paolo Di Canio is a racist.
"I'd like to get a proper explanation. I'm not overly convinced by 'it's a Roman salute, let's get on with it'. I think there are wider implications to it.
"As much as fascism can have a more moderate side to it, it does have its extreme elements and I'd like to know if Paolo falls into that category or which category he does, and if not what was his salute all about?"
Irriducibli links
Hislop's comments come as further evidence emerges of Di Canio's involvement with fascist fans as a young man.
In 2000 he described attacking a rival fan to steal his scarf when a member of Lazio's infamous Irriducibli Ultras group of supporters.
In Paolo Di Canio: The Autobiography, he writes: "I kicked the Padova fan whilst he was lying on the ground. Two or three times, I don't remember how many. He cried out in pain and rolled over on his stomach, letting go of the scarf.
"We had what we wanted, sprinted off, laughing, till we were reunited with the rest of the Irriducibili."
The Irriducibili, who are notorious for their far-right beliefs and reverence for Italian dictator Benito Mussolini, often parade Neo Nazi banners at games and sing racist songs.
"Remember those mobile phone adverts where they asked people who they most would like to have a one-to-one with? Ian Wright (the black former England player) picked Martin Luther King.
"My choice would be Mussolini," Di Canio continued.
Sunderland lost 2-1 to Chelsea in Di Canio's first game as their manager today.