Donald Trump Drops Lawsuit Over Bet his Father 'Not an Orangutan'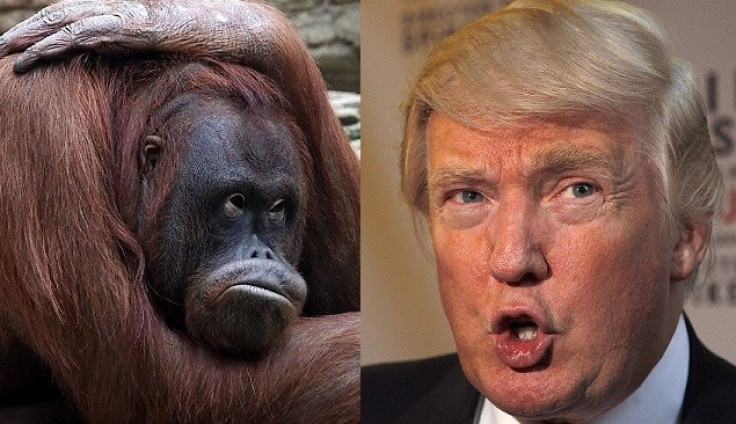 Billionaire tycoon Donald Trump has withdrawn his $5m (£3.5m) lawsuit against comedian Bill Maher after the comic challenged him to prove that his dad was not an orangutan.
The lawsuit was lodged over a joke the comedian made on the Tonight Show with Jay Leno in which he said the only thing that matched the colour of Trump's hair was the fur of the orange apes.
Maher said he would donate $5m to the charity of Trump's choice if the presenter of the US version of The Apprentice could prove he was not descended from an orangutan by producing his birth certificate.
Maher recommended charitable donations to the Hair Club for Men and the Institute for Incorrigible Douchebaggery.
The comedian was mocking a similar proposition by Trump who said he would give $5m to charity if President Barack Obama released his passport details and university transcripts to prove that he was born in the US.
According to reports, Trump met Maher's challenge and filed a lawsuit demanding he pay the £5m. Trump's lawyer wrote: "Attached hereto is a copy of Mr Trump's birth certificate, demonstrating that he is the son of Fred Trump, not an orangutan."
TMZ reported that Trump had dropped the case against Maher, though his lawyers warned that it could be "refiled at a later date".
© Copyright IBTimes 2023. All rights reserved.