Donald Trump repeats myth that London and Paris contain 'Muslim no-go areas'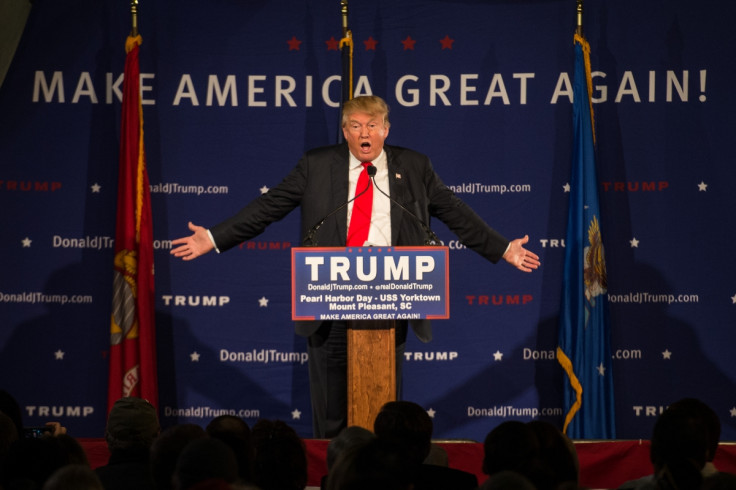 Republican presidential candidate Donald Trump has defended his controversial comments proposing a ban on all Muslims from entering the US as there are places in London where police officers "are scared for their lives" because of radicalisation.
The billionaire tycoon has been criticised from both sides of the presidential election campaign as well 10 Downing Street for his comments calling for a "total and complete shutdown" of Muslims entering the US, including tourists and US citizens returning to their own country, in the wake of the Paris terror attacks and San Bernardino shootings in California.
In a statement, Trump said: "Without looking at the various polling data, it is obvious to anybody the hatred is beyond comprehension. Where this hatred comes from and why we will have to determine. Until we are able to determine and understand this problem and the dangerous threat it poses, our country cannot be the victims of horrendous attacks by people that believe only in Jihad, and have no sense of reason or respect for human life."
Trump repeated the comments at a rally in South Carolina to a rousing applause, adding: "We have no choice." Despite being condemned by Barack Obama, Hillary Clinton, David Cameron and rival Republican candidates Jeb Bush and Ben Carson, the 69-year-old refused to back down from his proposal if he was elected president.
Speaking to MSNBC, Trump said that people attacking his comments were "afraid of the other side, not my side". "Look at what happened in Paris and the horrible carnage," he said. "If you look at Paris [it's] no longer the same city it was They have sections in Paris which are radicalised where they police refuse to go there because they're petrified. We have places in London and other places that are so radicalised the police are afraid for their own lives. We have to be very smart and very vigilant."
Trump appeared to defend his stance by repeating a much ridiculed claim by Fox News pundit Steven Emerson in January 2015, in the wake of the Charlie Hebdo massacre in Paris, that Birmingham, the second-biggest city in the UK, was a "totally Muslim" city where "non-Muslims simply don't go in".
Paris also filed a lawsuit against Fox News after it frequently perpetuated the myth that there were "no-go" areas in the French capital for non-Muslims in the wake of the Charlie Hebdo attacks. The US broadcaster even aired a map which claimed to outline where these areas were before later admitting there was no "formal designation of these zones".
Following the Muslim immigration comments by Trump, a 10 Downing Street spokesperson said: "The prime minister completely disagrees with the comments made by Donald Trump, which are divisive, unhelpful and quite simply wrong."
© Copyright IBTimes 2023. All rights reserved.