Donald Trump call to ban Muslims from US travel condemned as 'completely wrong' by David Cameron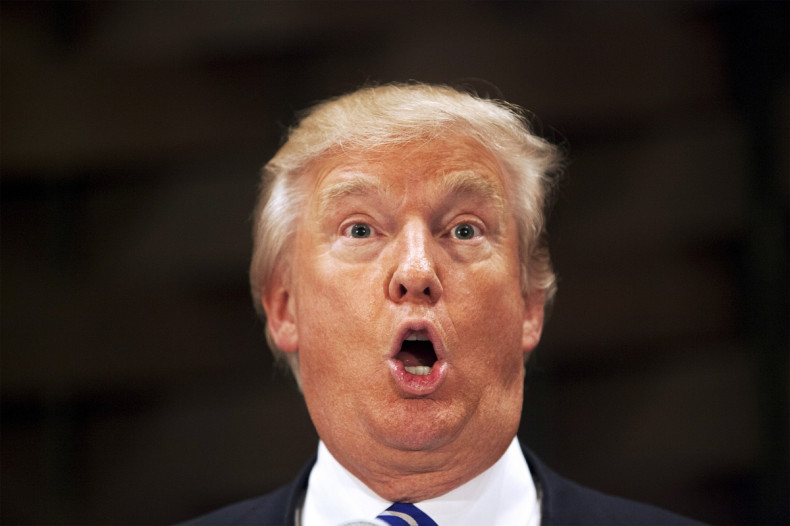 David Cameron is the latest high profile politician to condemn US presidential hopeful Donald Trump after the property tycoon called for a "complete shutdown" of Muslims entering America in the wake of the Paris terror attacks and the San Bernardino shootings in California.
The British prime minister reportedly believes Trump's remarks were "unhelpful, divisive and completely wrong", a Downing Street spokeswoman told the press lobby on 8 December.
Number 10's comments come after Trump attempted to justify his extreme anti-Muslim position. "Without looking at the various polling data, it is obvious to anybody the hatred is beyond comprehension," the Republican candidate said in a statement.
"Where this hatred comes from and why we will have to determine. Until we are able to determine and understand this problem and the dangerous threat it poses, our country cannot be the victims of horrendous attacks by people that believe only in Jihad, and have no sense of reason or respect for human life."
The remarks immediately drew criticism from Trump's rivals. Former Florida Governor and fellow Republican hopeful Jeb Bush described The Apprentice star as "unhinged". The latest opinion poll from CNN and ORC International, of more than 2,000 Iowans between 28 November and 6 December, put Trump well ahead in the race to win the Republican candidacy for the 2016 US presidential elections.
The survey found Trump had 33% support, Ted Cruz had 20%, and Ben Carson had 16% among likely Republican caucus goers. Marco Rubio scored 11% and Bush garnered just 4%. The research also revealed that Trump was up eight points compared to the last CNN/ORC survey in November and Cruz had surged by nine points.