Drake Disses Rihanna: Rapper Claims Singer is Getting 'Too Needy'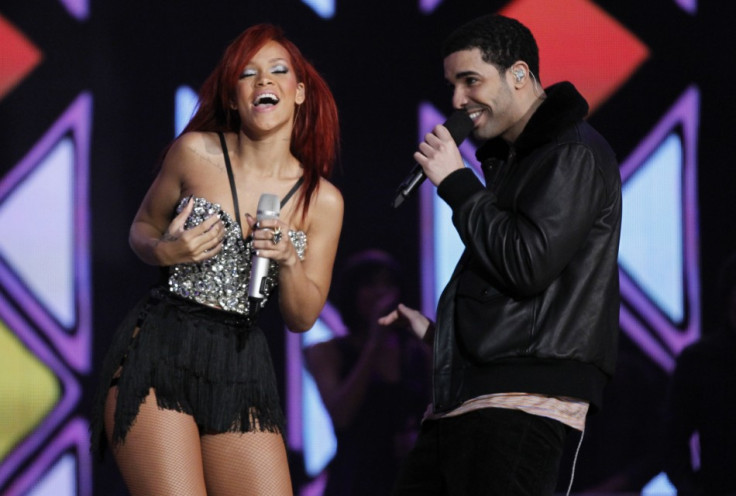 Rihanna is supposedly upset with Canadian rapper Drake after he told her she's too needy.
According to Hollywood Life, Drake "is to blame for the friction between the two."
"She's mad at him a little bit because he told her 'babe, you're too needy. Let me hustle babe. Let me work.' That really hurt her feelings because she really loves him and wants things to work out between them," a source told the website.
The pair had dated briefly in 2009 following her very public split from Chris Brown.
"She's being stubborn. When he told her she's too needy, she was like 'all right n***a, I'll show you needy' and [she's] been doing her own thing since — trying to make him miss her. You know, all this high school s**t," the insider added.
However, other sources revealed Drake did not intend to hurt Rihanna's feelings, the report said.
"It wasn't like he was trying to be mean and the way he delivered the message to her was in the most respectful way. He basically told her that he's on a 'serious paper chasing mission and wants to get all of it while the getting is good,'" an insider said.
Despite his "needy" comment, the couple's relationship is "very much intact."
"He sends texts — he's staying in constant communication," another source revealed. "He knows she wants that face time."
Previously it was reported that the Barbadian bombshell and Drake "want to be around each other as much as possible" and that they were planning to move in together.
© Copyright IBTimes 2023. All rights reserved.