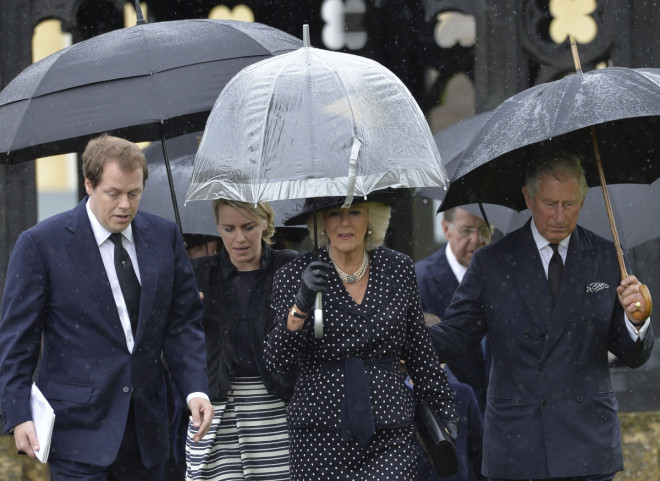 The Duchess of Cornwall lead the mourners at the funeral of her brother Mark Shand.
The 62-year-old conservationist died suddenly last week in New York, where he was attending a charity auction at Sotheby's.
The Duchess and the Prince of Wales were joined by 180 mourners at the funeral at Holy Trinity Church in Stourpaine, Dorset.
Camilla, who was visibly distraught, was comforted by Prince Charles as she walked into the church with her daughter, Laura Lopes.
Mr Shand's nephews, Tom Parker Bowles and Ben Elliot welcomed mourners to the church, after which Mr. Shand's wicker coffin, adorned with flowers, was carried inside by pallbearers.
The service included personal tributes from family members and celebrated Mr. Shand's lifetime's work in wildlife conservation.
Camilla's younger brother, who has a 19-year-old daughter named Ayesha, was renowned for his dedication to protecting the endangered Asian elephant.
The service began with music including The Elephant from Carnival of the Animals by Saint-Saens.
Tom Parker Bowles read the poem Farewell My Friends by Rabindranath Tagore.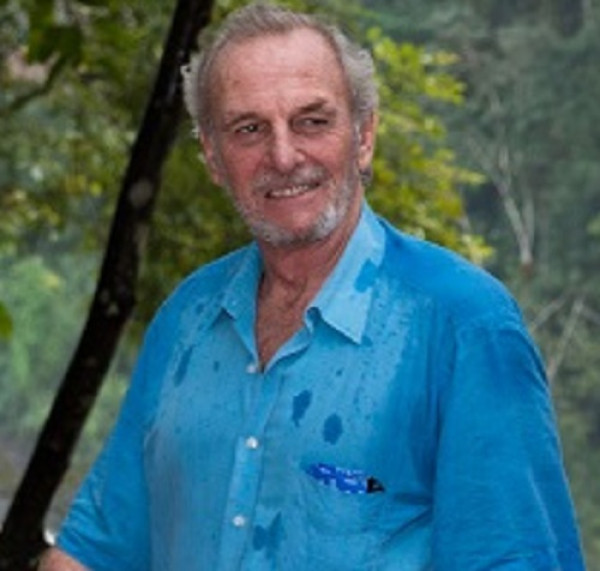 Musician Cat Stevens flew in from the US for the funeral, and sang an acoustic version of his hit song Wild World.
Celebrated wildlife photographer Don McCullin, paid his tributes to his close friend.
His nephew Ben Elliot read extracts from his uncle's book, Travels On My Elephant.
The Elephant Song from the film The Jungle Book, was played as Mr Shand's coffin was carried out of the church.
Also attending the funeral were Conservative MPs Nicholas Soames and Zac Goldsmith.
The funeral of the Duchess's father Major Bruce Shand was held at the same church in 2006.
A spokesperson for Mr. Shand's charity Elephant Family, said they have been deeply touched by the many offers of support received since his tragic death, and have launched the Mark Shand Memorial Fund to raise funds to save the Asian elephant.