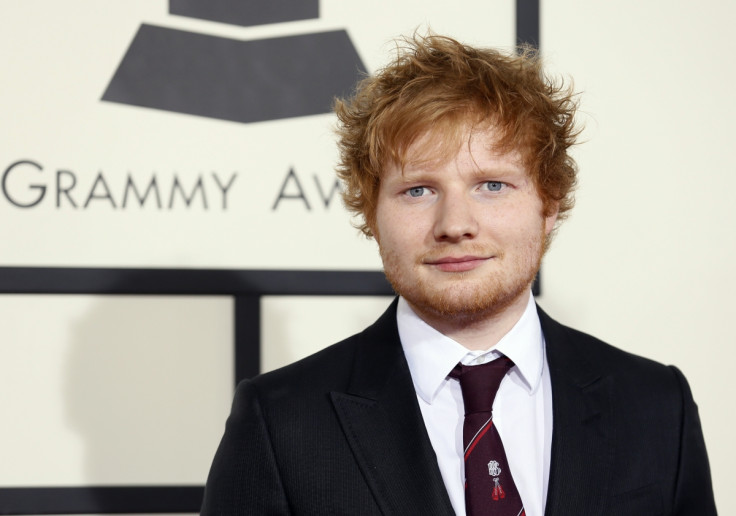 Ed Sheeran may be one of the most approachable and down-to-earth artists on the music scene but even he sometimes has to say 'no'.
The flame-haired star has revealed that he was forced to reject a nine-year-old fan after her mother asked him to be her first kiss.
During a recent interview with Entertainment Weekly, the 24-year-old singer admitted that he has received some weird requests and "parents are the ones that do the things that I think are odd."
"There was a woman in San Francisco, she wanted me to be her daughter's first kiss – and her daughter was nine," Sheeran explained. "She was like, 'Well, Carrie Underwood did it for this 11-year-old boy last week!'"
But the Thinking Out Loud hitmaker quickly hit back with a reasonable theory on why it wasn't a good idea.
"If Carrie Underwood kisses an 11-year-old boy, he goes into school the next day and they go, 'Oh, you absolute lad!' If a nine-year-old girl goes into school and goes, 'I got kissed by a 24-year-old yesterday,' police are being called, you know?"
Meanwhile, Sheeran is still on a high after receiving the 'Songwriter of the year' honour at the Ivor Novello awards. At the ceremony he discussed with Gigwise his upcoming tour.
"I think the key is that it hasn't been done before, and that will be the intriguing thing. Even if it's totally shit, it will still be a spectacle," Sheeran told Gigwise.
"I've spent a fair bit of money on making it look good, so it's going to look good and sound good, and the show's going to work. If you're a fan of me, you'll like it. But I imagine that people who aren't fans of me who are sent to review it, probably won't."