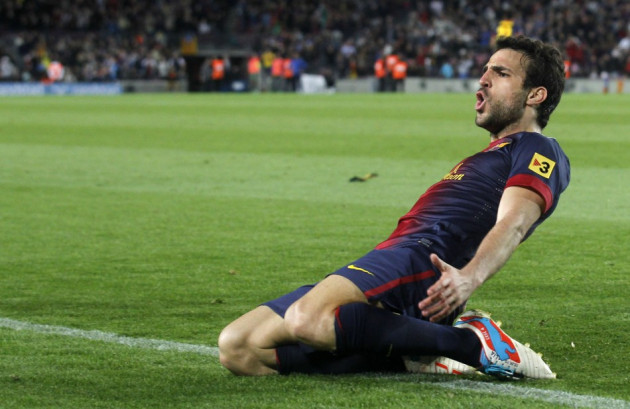 Manchester United vice-chairman Ed Woodward says new manager David Moyes received complete backing in the summer transfer window despite the Premier League champions making just one new addition.
Marouane Fellaini joined from Everton on deadline day following a summer which saw failed bids for Cesc Fabregas, Ander Herrera and Gareth Bale.
Moyes only officially started as United boss on 1 July and was forced to move quickly for targets but could only watch on as the club's rivals including Arsenal, Chelsea, Liverpool, Manchester City and Tottenham Hotspur all made significant additions.
Woodward has disclosed how United missed out on a number of high-profile additions.
"With Fábregas that was an approach specific to the selling club," he told the fanzine United We Stand. "They have an ownership structure that means there has to be debate before a player is sold.
"It was disappointing that we didn't sign more players, but I always knew it was going to be a tough window. We had a manager leaving and a manager arriving on 1 July. As a club, we didn't want to impose a plan on the new manager that had come from the old manager.
"We have a manager who we want to give our full support to, to make his own decisions about players and about the academy. We knew we had a truncated window with less time to operate.
"The early view was that we needed a central midfielder and a left-back, that was David's [Moyes] view too, but he also wanted to spend some time with the squad. There wasn't a long list of players he wanted to go after - it was a unique window. We had to make certain one-off decisions.
"The Wayne Rooney situation was another unique one. It was important from day one that we made our position very clear. I am delighted that he is still wearing red, because at the time I just wanted to click my fingers and for it to be 3 September. Rooney is irreplaceable and phenomenal to watch."
Former manager Alex Ferguson has admitted that Rooney did not hand in a transfer request in the summer but that agent Paul Stretford attempted to manufacture a move away from Old Trafford.
The England striker has reacted by scoring five goals this season and his form has been a rare bright start amid a tough start to the campaign for United under Moyes.