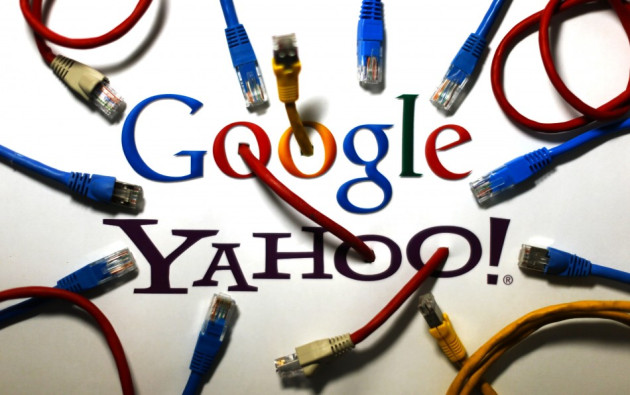 US technology giants Google, Microsoft, Apple, Yahoo, AOL and Facebook are supporting legislation to put an end to the National Security Agency's controversial surveillance programmes.
In a letter to the US Senators, the companies backed the legislation proposed earlier by three lawmakers. The legislation is looking to end the NSA's bulk collection of phone records.
The companies demanded additional oversight and accountability mechanisms for the NSA spying programmes.
"We applaud the sponsors of the USA Freedom Act for making an important contribution to this discussion. Recent disclosures regarding surveillance activity raise important concerns both in the United States and abroad," the companies said in the letter.
"Our companies have consistently made clear that we only respond to legal demands for customer and user information that are targeted and specific," the letter said.
It added that the legislation would allow the companies to be transparent about the number and nature of requests from government authorities by disclosing them to the public.
"Transparency in this regard will also help to counter erroneous reports that we permit intelligence agencies direct access to our companies' servers or that we are participants in a bulk Internet records collection program," the companies said.
USA Freedom Act
The USA Freedom Act was introduced earlier by Senate Judiciary Committee Chairman Patrick Leahy and Representative Jim Sensenbrenner.
The proposal includes provisions to improve transparency, allow companies to disclose more statistical information about data requests from government, and reform the FISA court.
The Freedom Act is one of several competing bills introduced after revelations about the NSA spying on US citizens using domestic technology companies.
The letter from the companies comes after a report saying the NSA spied on overseas data transmissions between computer centres operated by Google and Yahoo.
The NSA's surveillance practices included monitoring of vast volumes of internet traffic and phone records. They have drawn sharp criticism across the globe following revelations by Edward Snowden, a former contractor at the agency who is currently in exile in Russia.
He leaked top-secret documents about the NSA tapping telephone conversations and spying on the internet activity of citizens, leaders, bureaucrats, businesses and government agencies.