Muslim Brotherhood: 'Invisible Hand' Behind Egypt Football Tragedy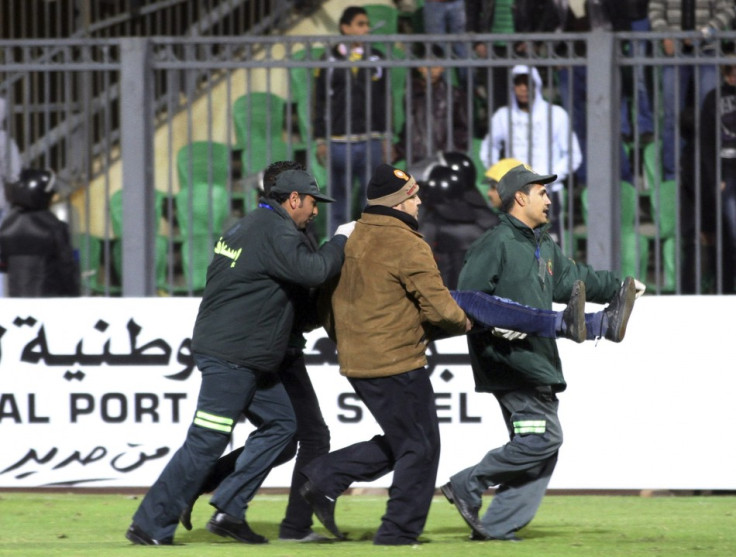 Egypt's worst ever football disaster was orchestrated by an "invisible hand" of shadowy forces, according to the Muslim Brotherhood.
More than 1,000 people were injured and 74 killed when fans rioted during the match in the city of Port Said.
The Muslim Brotherhood, the Islamist group whose political party won the biggest bloc in parliamentary elections, has claimed that the violence was allowed, or even caused, by Egypt's ruling military council.
The country is braced for more violence as marches were being organised to protest against the action of the police and army during the match between Al Ahli and local team al-Masry.
The council has declared three days of national mourning to mark the tragedy.
The brotherhood's Freedom and Justice Party, which gained almost half the seats in the first post-Mubarak elections, put the blame for the carnage on the authorities.
"This confirms that there's invisible planning that is behind this unjustified massacre. The authorities have been negligent," a statement on its website read.
"We fear that some officers are punishing the people for their revolution and for depriving them of their ability to act as tyrants and restricting their privileges."
Egypt's newly elected parliament will convene for an emergency session to discuss the violence. Pro-democracy activists have called for the transfer of power from the military junta to a civilian authority.
"We warn authorities against any attempts to destroy or burn Egypt or demolish its institutions. There must be firmness in applying the rule of law to everyone, without regard for internal or external pressure," the brotherhood said.
© Copyright IBTimes 2023. All rights reserved.