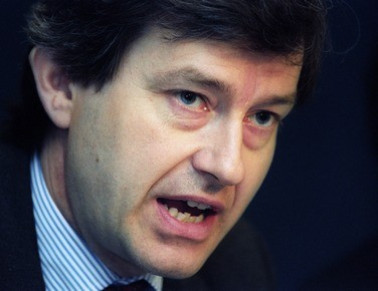 The government is being accused of a deliberate cover-up over its much-heralded plans to spare the elderly the pain of being forced to sell their own homes to fund care costs.
Ministers are being accused of attempting to hide the fact that their elderly care scheme will exempt anyone with more than £23,250 in savings.
And even former Tory health secretary Stephen Dorrell has joined the attacks, accusing his own government of failing to deliver what it promised when it unveiled the scheme amid great fanfare last year.
Labour's Lord Lipsey was more direct, claiming ministers had attempted to cover up the detail "to make sure nobody spotted it".
Meanwhile, the government itself appeared unable to answer questions about how it could fulfil its repeated promise that "nobody will be forced to sell their homes during their lifetime to pay for care".
Social care minister Norman Lamb said the latest suggestion was a matter for consultation but added: "The issue is whether if someone, as well as their home, has substantial other assets, money in the bank, shares or whatever and should they be expected to use those assets to pay for care or should we just say that we will always defer the costs of selling the home?
"The view in the consultation for discussion is that if you have a vast amount of money in the bank you are quite wealthy. It is desirable that we could protect that money but the scheme has to be affordable."
The notion that any elderly person who owns their own home but also had more than £23,250 was "quite wealthy" raised eyebrows in Westminster, but there was much wider concern that the government's proposal was unravelling.
And, as ministers attempted to explain the proposal, there were signs that the threshold could be increased to make sure the pledge would be met.
The issue of paying for the costs of care in later life has been growing over the years, with tens of thousands of people forced to sell their homes to meet the costs.
So, when ministers announced they would ensure that "no one" would be forced to sell their own home to fund such care, it was greeted with universal support. Under the policy, local councils would meet the up front care costs and then recoup the money from the individuals' estates after their death.
But the detail of the policy reveals the option will not be available to those deemed by Lamb to be "quite wealthy".
What will be worrying ministers now is that the normally Tory-supporting Daily Mail newspaper had campaigned on the issue and is now accusing the government of "betrayal".