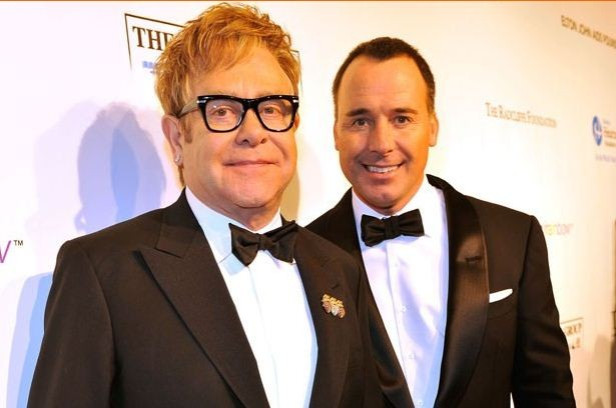 Sir Elton John and his partner, David Furnish, are reportedly expecting their second child. A report in The Sun states the couple is using the same surrogate mother who gave birth to 23-month-old Zachary Jackson Levon Furnish-John. A source close to the pair revealed the baby's mother was recruited via a surrogate parenting facility in Encino, California, and is "several months" into her pregnancy.
"Elton and David love this lady like a sister and they feel indebted to her for life," the insider revealed, "Naturally she has been well rewarded. But her identity will never be revealed."
The couple first became parents on Christmas Day, 2010.
"I've never felt anything like it in my life," the music legend told US magazine, adding, "You're so awestruck. What can you say? You take it in. The feeling, the joy, the warmth of his body, his breathing...I will never forget that experience."
"I think it's difficult to be an only child, and to be an only child of someone famous," John said earlier this year, "I want him to have a sibling so he has someone to be with. I know when he goes to school there's going to be an awful lot of pressure, and I know he's going to have people saying, 'You don't have a mummy.' It's going to happen. We talked about it before we had him. I want someone to be at his side and back him up. We shall see."
He also revealed he worried Zachary might be spoilt by the attention showed by well-wishers and friends.
"At Christmas we bought him a swing for the garden and a little slide, and this was his Christmas present and his birthday present from us," he said, "But he had so many presents from other people throughout the world, which is touching, but we actually found it obscene."