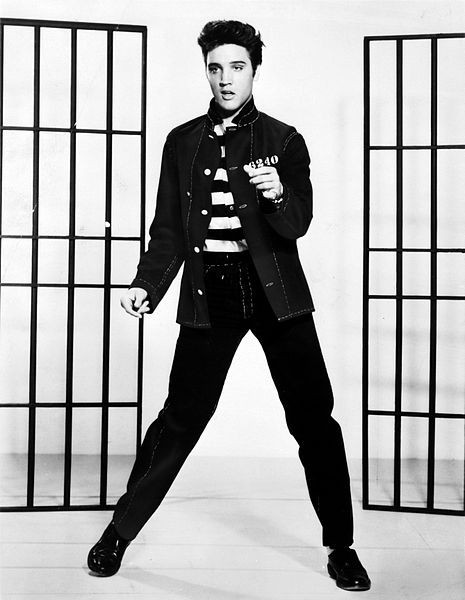 Elvis Presley is to be the next musical icon to be virtually resurrected via hologram following the late rapper Tupac Shakur, production company Digital Domain Media Group has confirmed.
The Hound Dog and Blue Suede Shoes singer, who died in 1977 aged 42, will be brought back to stage in a virtual performance with the help of the same company who created the Tupak Shakur hologram which performed at this year's Coachella festival.
Digital Domain said it is planning the virtual Elvis to perform across a variety of platforms including film, television and concerts.
The production group will be working with Core Media Group, which own the rights to the singer's likeness, to help with the project.
Ed Ulbrich, chief creative officer at Digital Domain, told MTV News: "Elvis Presley is the king of rock and roll. You have to start with the king.
"We're in the creative development stages now. Instead of a single application we're looking to bring Elvis back across a host of platforms, including live concerts in venues."
Jack Soden, president and chief executive of Elvis Presley Enterprises, said: "This is a new and exciting way to bring the magic and music of Elvis Presley to life. His lifelong fans will be thrilled all over again and new audiences will discover the electric experience of Elvis the performer."
It is not known when the Elvis hologram will make its official debut.
A hologram featuring an archive performance of Presley has already appeared singing alongside Celine Dion in a 2007 edition of American Idol.
Digital Domain Media Group has provided special effects and computer-generated humans for a number of Hollywood films including The Curious Case of Benjamin Button, TRON: Legacy and "X-Men: First Class.
How Does The Coachella Tupac 'Hologram' Work? [INFOGRAPHIC]