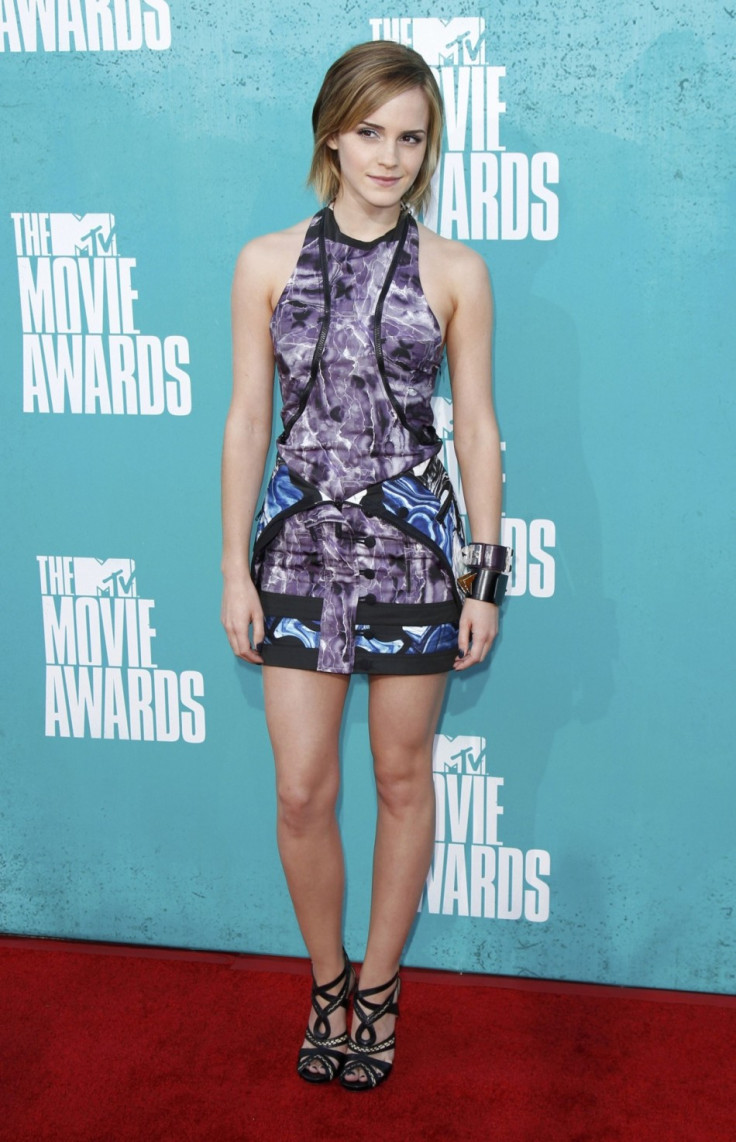 British actress Emma Watson might not have dreamt in her wildest dreams that walking her friend's dog would lead her to trouble but she got bashing from animal activists for it.
Watson was caught walking her friend's dog Darcy on the streets of Bethnal Green, East London, and unfortunately, the dog was coloured bubblegum pink.
As soon as the pictures of her walking Darcy was released, Watson found herself answering questions related to animal cruelty. TV vet Emma Milne and animal rights activists group PETA voiced their opinions against the colouring done to the dog.
"Dying a companion animal's fur causes the animal stress and can lead to complications or allergic reactions that endanger the animal's health. Our dogs and cats love us regardless of how we look; we should extend the same kindness to them," said a statement from PETA.
"Dogs are not playthings; they are not dolls. If you are putting a chemical on a dog's fur, you could cause that dog problems," Emma Milne said.
As things seemed to go out of control, Watson cleared the air saying that the dog does not belong to her. She clarified that she was just walking her friend's dog.
"Just to clarify one more time that I don't have a dog. #factcheckingtakesfiveminutes," the actress tweeted.
"@PinkDarcyDog is pink because her owner is raising money for breast cancer. I wish Darcy was my dog but she isn't. Was just walking her," she added.
As more fingers started pointing at Watson, the dog owner Stuart Simons defended the colouring of his dog.
"All the dyes I use are completely animal-friendly. They are made from vegetable dye. I wet the dog, rub it on like a shampoo, leave it for five minutes and then wash it off. Because Darcy is white, it takes really well. She is a very calm dog, absolutely lovely, and she enjoys her groom," Simons told the Daily Mail. Simons said that he dyed Darcy to raise an amount of £10,000 as part of charity for Breast Cancer care and that the dye is absolutely safe.
The story does not end there. Simons, who runs a salon in the city, hopes that Darcy's popularity will bring him more customers.He is also eagerly waiting for the Olympics hoping it will boost the sales of dog dyes.
"I expect to get a lot of requests for red, white and blue. And I may be able to do the Olympic circles on poodles," Simons said.
Darcy, belonging to the Bichon frise breed, has over 2,000 followers on Twitter. The Twitter account, called the "cute pink dog" has the introduction, "Woof, welcome to my twitter, I am Darcy Dog the fabulous pink maltipoo, bigger than boo, who cares about lassie, scooby doo who? Please visit my fundraising page!x."