Sven-Goran Eriksson Forced to Sell Homes after 'Bad Finance Advice'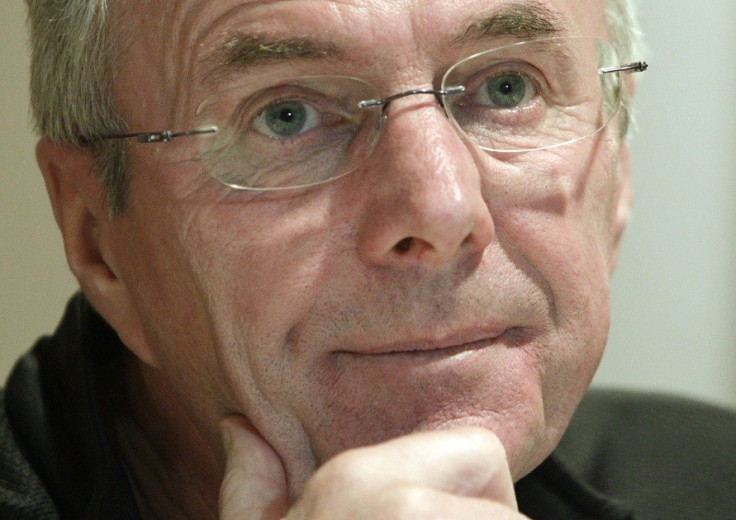 Former England football manager Sven-Goran Eriksson has been forced to sell a string of properties after his former financial consultant allegedly duped him out of several million pounds.
Eriksson told the Daily Telegraph: "I need cash." He admitted that he hated Samir Khan, the man who once supervised his financial affairs.
The two men are about to face each other in the High Court, with Eriksson accusing Khan of conning him out of £10m. Khan denies the charges.
According to Eriksson, who has long been one of football's highest-paid managers, Khan used his lavish salaries to fund a luxury home in the Caribbean and build up a personal collection of fine art from 2007 until 2010.
The veteran Swedish manager also claims that Khan made a string of useless investments using his money and secured mortgages against properties.
Eriksson, famous for his cool facade, gave a withering assessment of Khan. "You know I never hated anyone in my life," he said. "I don't think I have many enemies but I hate Samir Khan because you can't treat people like he has done. He's probably the only person on earth I hate.
"I feel let down, angry and disappointed because I trusted this man for many, many years. I gave him too much freedom. I gave him all the authorities he needed to take care of my economy."
Eriksson - who reportedly earned £25m during his five years as England manager - has erected "For sale" signs at several of his homes.
These include his pride and joy, a farmhouse located near his birth place in Torsby.
"I needed cash," he admited. "So I'm starting to sell. I am selling important parts of my life. I have another property in Sweden I have to sell.
"I bought my dream house near where I was born, very close to where I grew up. I would never have [wanted to have] sold that because that's the house I bought, an old farmhouse, and I restored it. It's very, very nice but I need to sell it - it's got mortgages on it."
Eriksson is not bankrupt, he said.
"I'm not disappointed in life. I'm still a happy man. I'm still working in football. I have two great children.
"I'm happy. If you talk about money and Samir Khan, I'm angry, disappointed and frustrated. But you can't go around in life thinking about that every day. Life goes on."
© Copyright IBTimes 2023. All rights reserved.